Who is willing to dive into an unknown, beautiful world will have a great time in Nicaragua.
Who is willing to dispense with luxury and knows that tap water or windows are not all over the place, will have a wonderful vacation here!
Here in Nicaragua, between two oceans and volcanoes!
Those who come to experience the true Nicaragua, will find themselves between very friendly, curious and helpful people. People who would offer you there bed if needed. People for whom a machete belongs as much to everyday life as a smartphone does.
Nicaragua is still a developing country, if you prepare yourself for it you will enjoy it's beauty!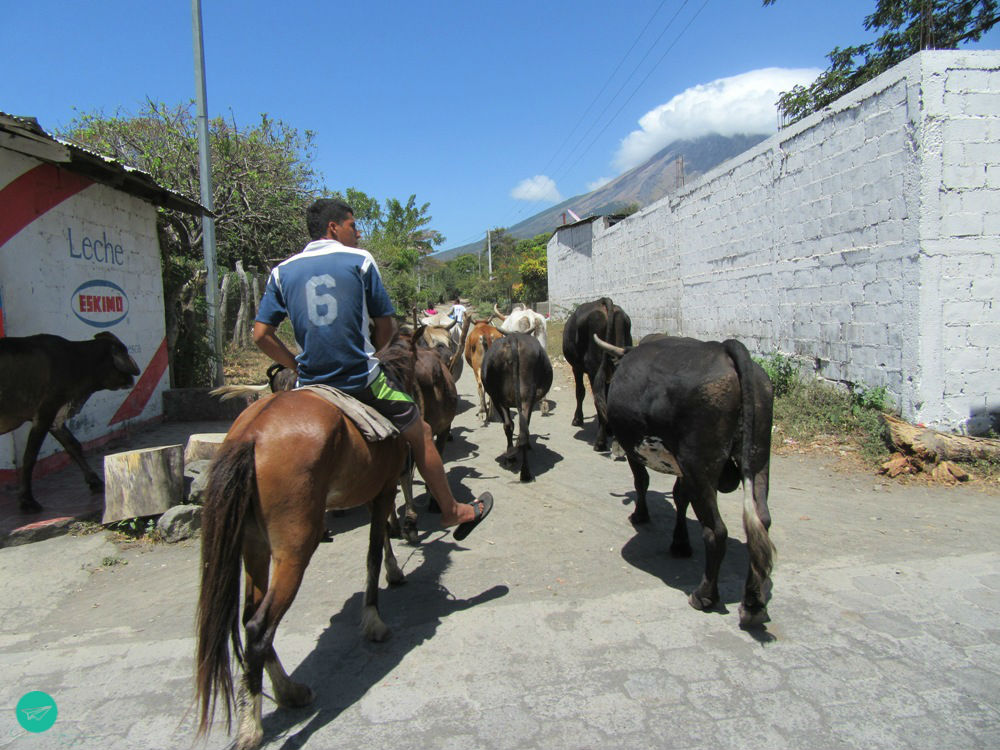 General TIPS & FACTS from A to Z
To prepare you for your trip to Nicaragua, have a look at my tips:
B like BUS:  Ideal way of transportation, good connections and super cheap, if you take local buses (local and cross country). Should you need more space or need air condition take on of the modern ones f.e. from TransNica you pay more, but still very reasonable. I just found a website, where you can search for transportation by bus. I have never used it, but tried a few connections for Nicaragua and it shows those we had. The name is the bus schedule.
C like CAR and CAR SEATS: Not necessary on the main land! Street signs are rare, so are gas stations! CAR SEATS are not obligatory! Nicaraguans have their children on their labs. We took our baby seat and it was good though! We used it to to feed the little one or just to put her beside us on the floor.
C like CLOTHING: Not much needed. It is mostly very warm. Bring a good pair of shoes to hike/walk and a jumper or rain jacket (wet season).
D like DIAPERS: Glad we brought what we needed! In bigger cities you will get diapers, but no guarantee if your size or brand is available the day you come :-).
D like DRINKS: Please have bottled water always with you! No other than bottled water if you wanna protect yourself! They are good in making coffee and rum!
F like FIRST AID KIT: You should have with you mosquito spray, bandages, antipyretics, anti dehydration (best are those powders with your favoutite flavor) and some disinfection wipes.
F like FOOD: Mostly you get simple local food, rice based – "gallo pinto" in different styles. Fruits and veggies you get at the small street kiosks and they are good. Crackers & cookies should be always with you, as supermarkets are not everywhere!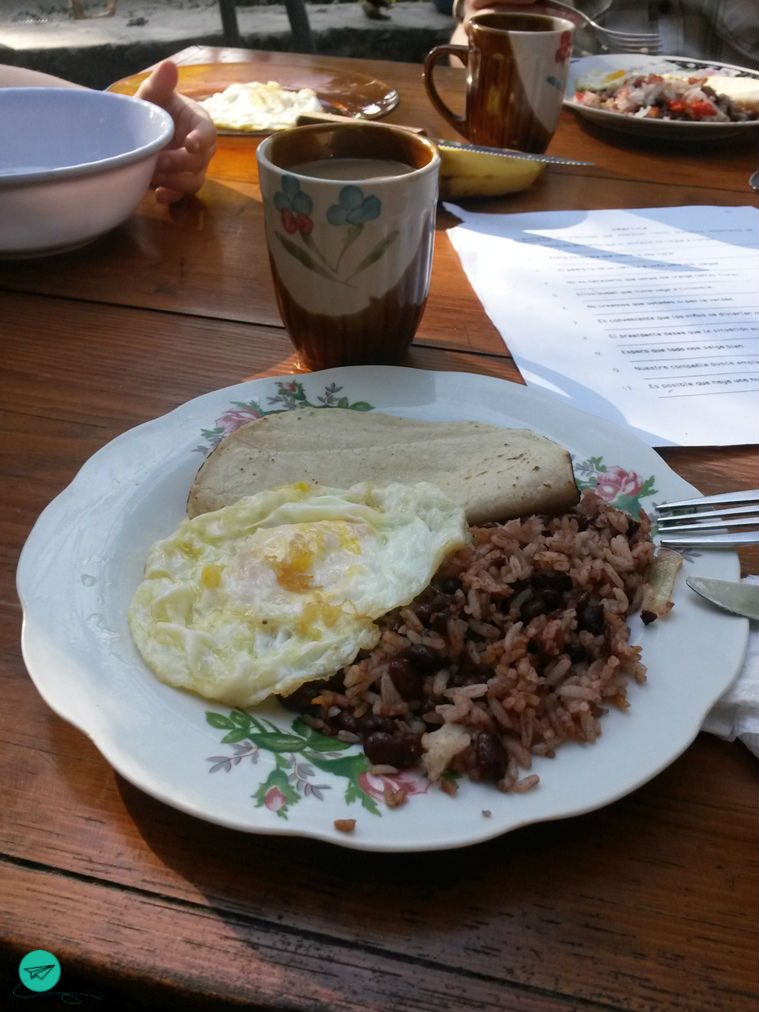 K like kids: Kids are welcome everywhere! They might invoke curiosity and excitement, especially Nica women come and wanna touch them.
L like LANGUAGE: You should prepare some Spanish vocabulary! Outside of touristy places, you will need it.
M like Money: Mostly you will need cash, except in bigger cities or at hotels! Change your first Cordobas at the airport (my house bank in Canada couldn't organize Cordobas ). Make sure to have small bills and coins!
S like STROLLER: Luckily we left ours at home! Sidewalks are rare! A baby carrier, in what ever form, is the best to bring!
S like SUN PROTECTION: Bring your own sunscreen and make sure you wear a hat!
T like TAXI: Only take official ones, opportunity makes thieves! Negotiate the price before and ask locals about prices in advance! Normally you pay per adult!
V like VACCINATION: There are a few recommended. Keep in mind it is a poor country and protection is a good way for lucky holidays! Before we got our shots I made research at two very well renown institutes. The Robert Koch Institut (the page has a button for English) and the Tropeninstitut in Berlin (only German), they are more precise!
W like WASHING: Washing means hand wash, whether with or without a wash board! Washing machines are almost nonexistent. But this is how I had a bit of fun with watching my hubby at work.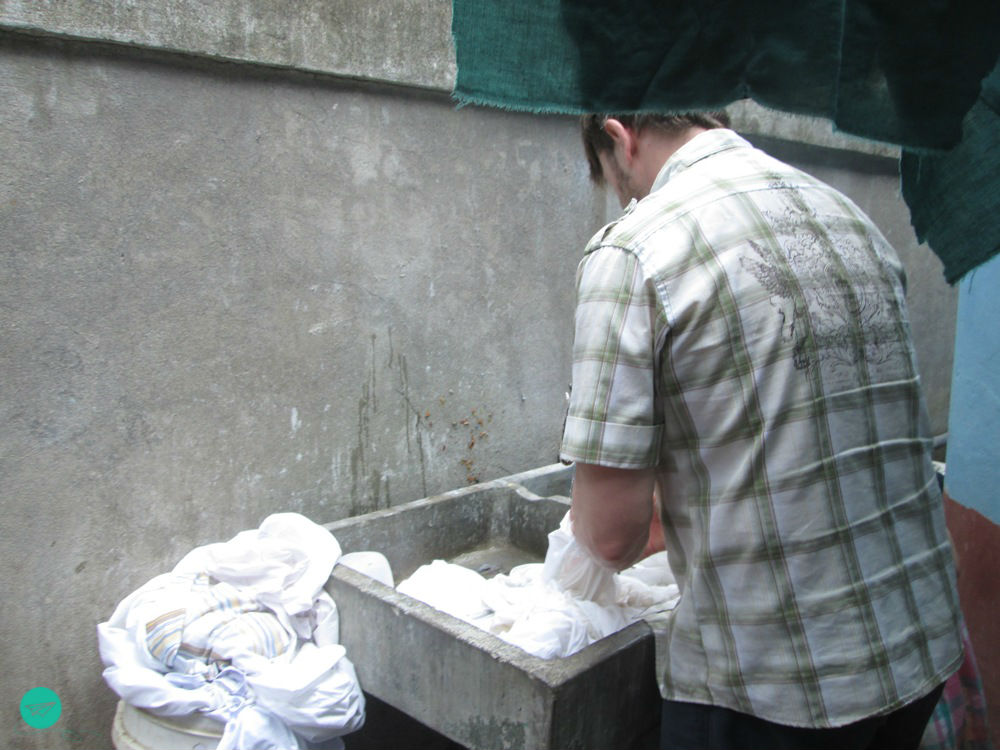 EXPENSES
Overview
The overview is based on the expenses (in $US) for 2 Adults, 1 toddler (5) and a baby for 11 nights.
It includes our flights, which where split ones (we flew back from Panama).
We often choose the more comfortable way of traveling, so you could save up to $200-300 by taking public transport only!
Except our first days at Estación Biológica, where we had all possible types of "gallo pinto", we had 2 meals a day out the house.
Our total average of daily expenses was $90! Not much hey?! That number includes our accommodation, food, entrance fees, private boat trip at "las Isletas", private shuttles and any other types of transportation during that time!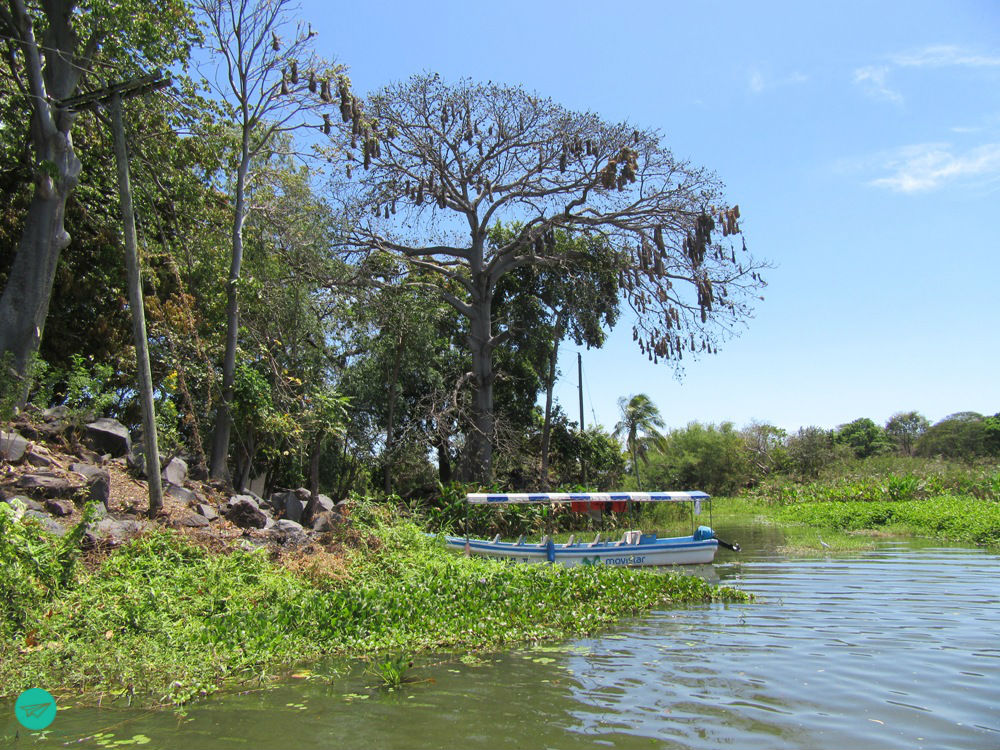 Detailed (biggest/important) statement of cost
$650 per flight/person (we booked late// flights from Europe have a similar price range as ours from Canada//baby had no seat)
$10 entrance fee at the border
$26 per night for a simple room with private bath at Estación Biológica (for a few $ more you can have 1,2 or 3 meals a day)
$10  per person entrance fee  – Night Tour Volcano Masaya (kids under 5 are free)
$30 private boat trip – 1,5h – las Isletas
$3,30 per person for the ferry to Isla Ometepe
$16 shuttle ferry – hotel on Ometepe & $15 for the taxi back
$274 4 nights at the hotel on Ometepe 2 meals incl. (better one/room first row lake shore) I payed at the end so I could only see the total amount on my account. But for $35-45/night  you will have a room for a whole family at a standard comparable to a 3 Star hotel in Europe/US/Canada.

$65 1 day rental car on Isla Ometepe
$65 hotel in Rivas, it was overpriced in my opinion, but the standard was a big higher and we needed it close to the bus station.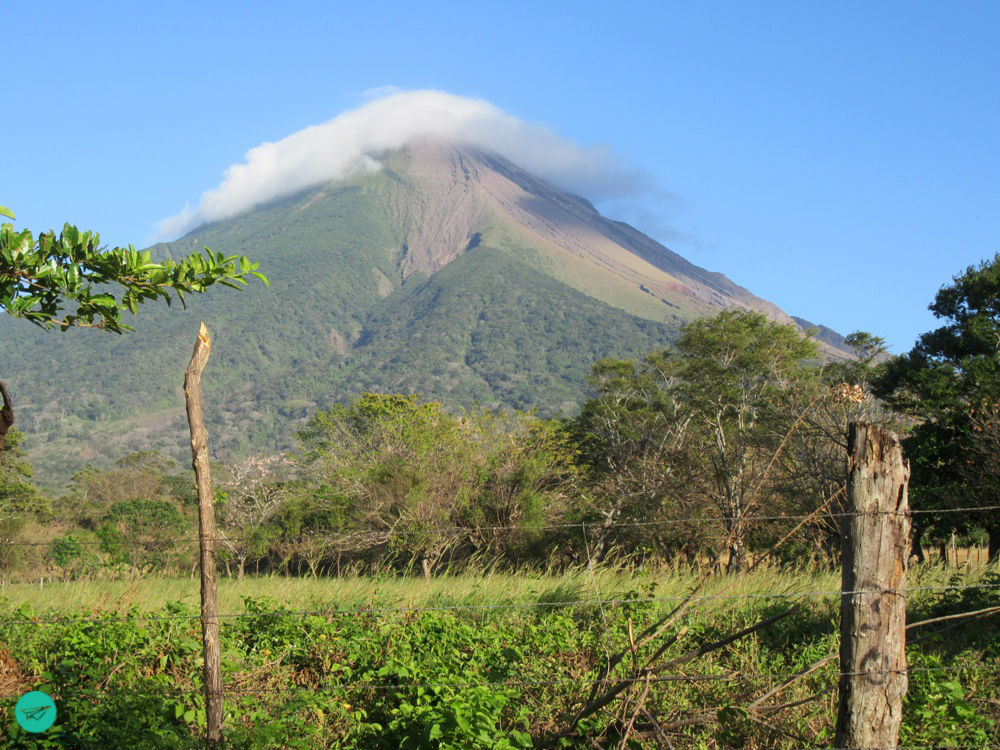 There are some more expenses I am not able to divide/ separate from each other clearly. Like for all the private shuttles, grocery shopping etc.. But somehow I noted the total amount of money we spent! It was $2950! This really includes everything, without the flights we spent $1000! Looking at this number you see it is affordable and as mentioned before there is a high potential of reducing this number for about $400 on saving for shuttle, hotel, restaurants if you want to.
There is no regret on anything we did in Nicaragua. I highly recommend this little totally underrated country. Have said this before, Nicaragua has all a great vacation with kids need. Nature, friendly people, save environment, swimming and hiking possibilities and it distresses you immediately as people are relaxed, but the nice kind of.
To end my four part series of Nicaragua I will share a kind of a bizarre, funny story – one of those you experience only of the beaten track – with you!

First Aid Kit Story
First moment you will think – first aid kit? A special story? I don't make promises I can't keep!
Let's step back.
We all know Nicaragua is still a developing country. Medical care and sex education are minimal, especially out of main cities. The living standard is low and clean water rare. Based on its historical background the state apparatus still controls most sectors and one is health/ medicare in public sectors.
So it happened that one day at Estación Biológica we witnessed this for us bizarre, funny situation:
Right after breakfast a few envoys of the Ministry of Health came there. Their mission was to check and refill the first aid kit AND to have a chat with the feminine staff about birth control, prevention and consequences. NO joke!!! They left about a 100! condoms, the pill and a 3 months dose of the shot, sterile injection unit included. The nurses talked to the lady cook  in public how to use it, how important condoms are and that birth control is important, regarding to the fact that kids deserve a healthy environment etc.
Once they left we locked at each other and were kind of speechless. After we found one's voice again, we stepped into a deeper conversation with the director of La Estación. I assumed that this might be a kind of a remnant of the former "system" in Nicaragua and that official "birth control" also is an instrument to prevent child poverty. He affirmed that my guess was right. As serious it is was much fun we made off it after (only about the amount of condoms). From that moment on everybody knew where to find them in case of need. BTW there were a few more things in, but yes the birth control is what caught our attention!
Come and visit Nicaragua! A beautiful country between past & present, Pacific & Caribbean, lakes & volcanoes!