When staying in Santiago de Chile with kids I highly recommend to make a day trip to Buín Zoo. Big J is a big animal lover and it was recommended to us by locals. So we went and didn't get disappointed.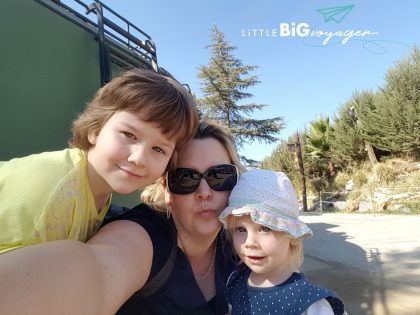 History & idea of Buín Zoo
The zoo itself started as a rescue center for wild animals back in 1985. Veterinarian Dr. Ignacio Idalsoaga cured and kept them, as they wouldn't have survived back in nature. As you might imagine, during the years it became more and more, so the unexpectedly foundation was laid for the zoo it became. In 2004 he opened a veterinarian clinic next door, which became one of the best zoological clinics worldwide as of 2007. The main objective is to learn about and from the animals not to tame them.
The whole area is divided in "continent sectors", as well as a dinosaur park & Aqua Marino. Continent here doesn't only refer to the animals, also they built up a kind of typical environment. Means they show typical "homes", have old, corroded cars around, so you feel a like being on a safari.
Our day and what we've learned
Apparently we arrived at Buin Zoo at the right time as we found out they will hold a little "penguin & sea lion show" at their Aqua Marino section. I struggled a bit as I am not a fan, but did it for the kids. The show wasn't only about showing tricks. The trainers also interacted with the kids, by asking them what they know about those maritime creatures. Little and Big J just loved the show and learned something on top!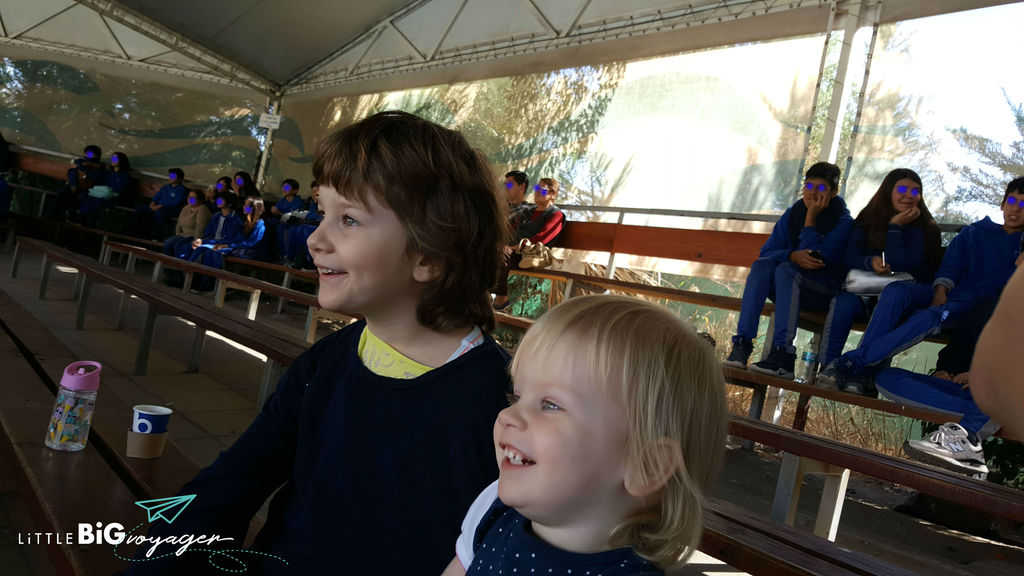 We didn't walk by plan we just went, turned left and right, stopped here and there. And me, I got more and more enthused of what they had created at the zoo. For example at the domestic animal section: Team Buin Zoo took up on the very important theme of increasing environmental pollution caused by plastic!. At the entrance to the sector they reused bottles to built a wall, they built children's toys out of old tires &  they had a big board explaining how to reuse bottle etc. for example as flower or plant pots.
Leaving that area we stepped into there own gardening project, where young & old can learn about how to plant, grow and harvest their own fruits and veggies. The girls and I really had fun hoping from one continent to the other and learn about our environment by just having fun. Observing hippos, rhinos, giraffes, monkey, lions, cougars, snakes, turtles, alligators and many more. Only the dinosaurs scared my girls. LoL
At the end we rewarded ourselves with coffee, delicious ice cream and some fun at the bathrooms. Yes at the bathrooms. Even here they made something special out of it. One was showroom for antique men and women clothes. By following the couture you knew where you had to go. The one Big J was thrilled by had zincs made of old school desks. The passage from women to men contains an exhibition of antique typewriters. So for the first time we felt like spending some extra time at public bathrooms.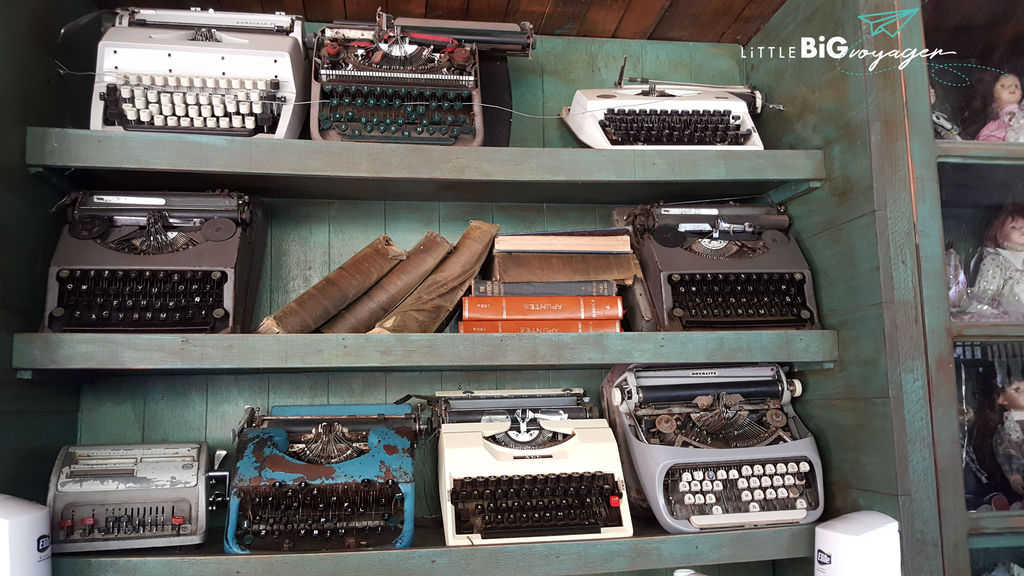 Generally it is very easy to spend half a day here without getting bored! We enjoyed our time and I would even come back. Go and tell me about your experience!
How to get there
One last thing. The zoo is located about 30km south of the city and easy to reach. If you didn't rent a car already, I suggest to go by public transport. Easy, cheap and comfortable. The bus starts at Estación Central (Terminal San Borjas). The operating bus company is called Buses Paine and the bus stop is in front of the Buin Zoo! Kids drive for free and an adult pays 1200 CLP (~2,45 CAD). I had the foldable stroller with me, but for those who don't: Close to the main entrance they have a buggy rental for free! Not sure about how many they have, but out of peak hours you should be fine!