Montréal is known as a melting pot for different festivals during late spring until late summer. One of the first ones which is held, is the Montréal MURAL FESTIVAL. The organizers themselves describe it as an:   "International public art festival whose mission is to celebrate creativity and the democratization of urban art. During the week-long event, Boulevard Saint-Laurent is transformed into an open-air museum where local and international artists can showcase their creative talents." I couldn't have found better words.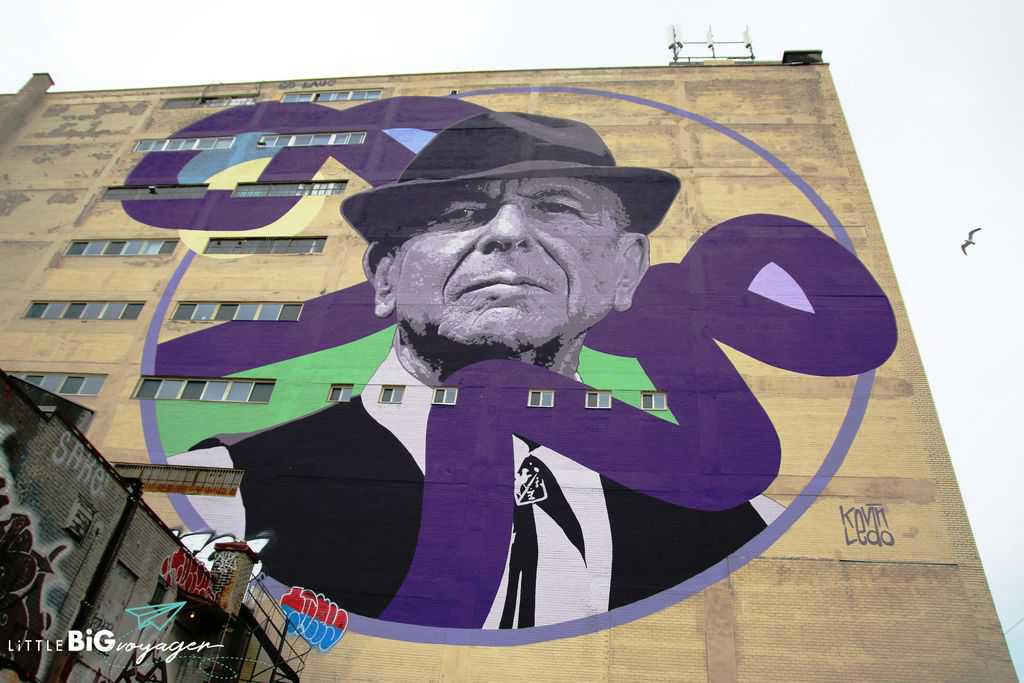 In memory of one of the city's pride: Leonard Cohen by Kevin Ledo.
The festival
The festival was first held in 2012. Since than it has been growing and growing. Every year international and national artists come to Montrèal, to contribute to the city's Charme by painting. Each artist is just allowed to come once.
As mentioned the main part of the festival i staking part on and around Boulevard Saint Laurent. For a few days parts of the street are closed, music is playing, terraces are opened and everybody is welcome to celebrate and watch the artists while working.
I had my stroll a little late, but not to late to catch one of the artists in the act, while finishing her project. Some of the murals may not catch your attention by first view, but latest at the second. What I love about it, that the artists can tell a story by "only" using colours and picture something. Art gives them the opportunity for political and personal statements & gives always space for interpretation. It's not only about to like or dislike a mural, there is more behind it.
Murals
Let's stop using to many words and have a look at some of the brand new murals of 2018 and older ones.
Sara Erenthal, one of the 2018 artists, based in Brooklyn, finishing her mural.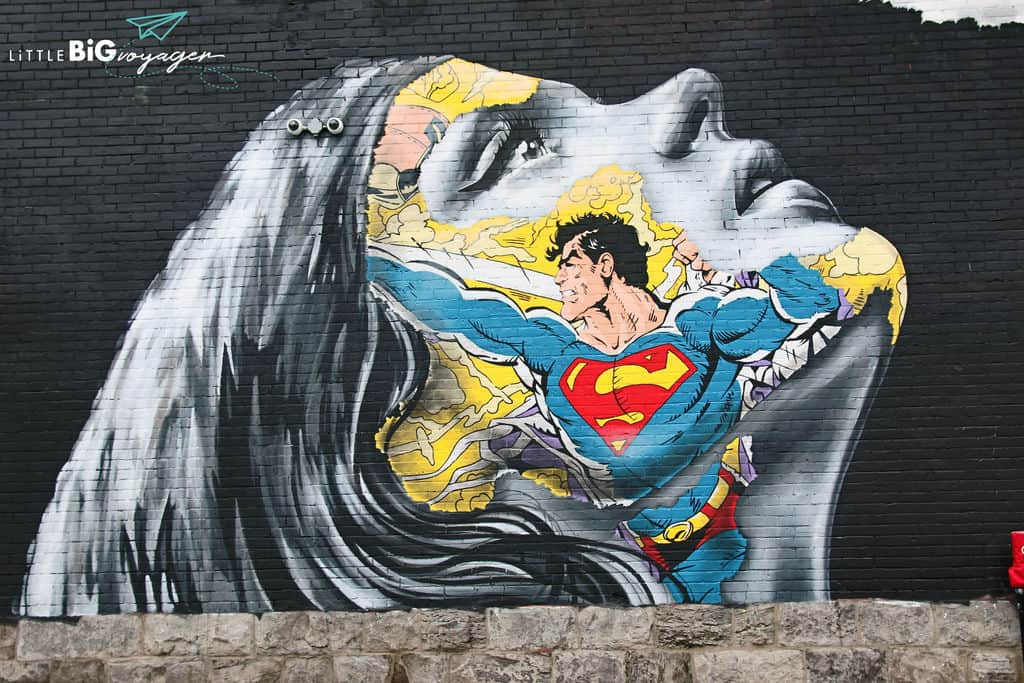 This 2018 one caught my attention immediately. First thought was – hmmm what does she wanna tell us? Second thought – every woman is a hero! I only searched for details about the artists, after I came home, so guess what Sandra Chevrier's art is mostly about?
What do you think the Argentine artist, Franco Fasoli (JAZ), wants to tell us?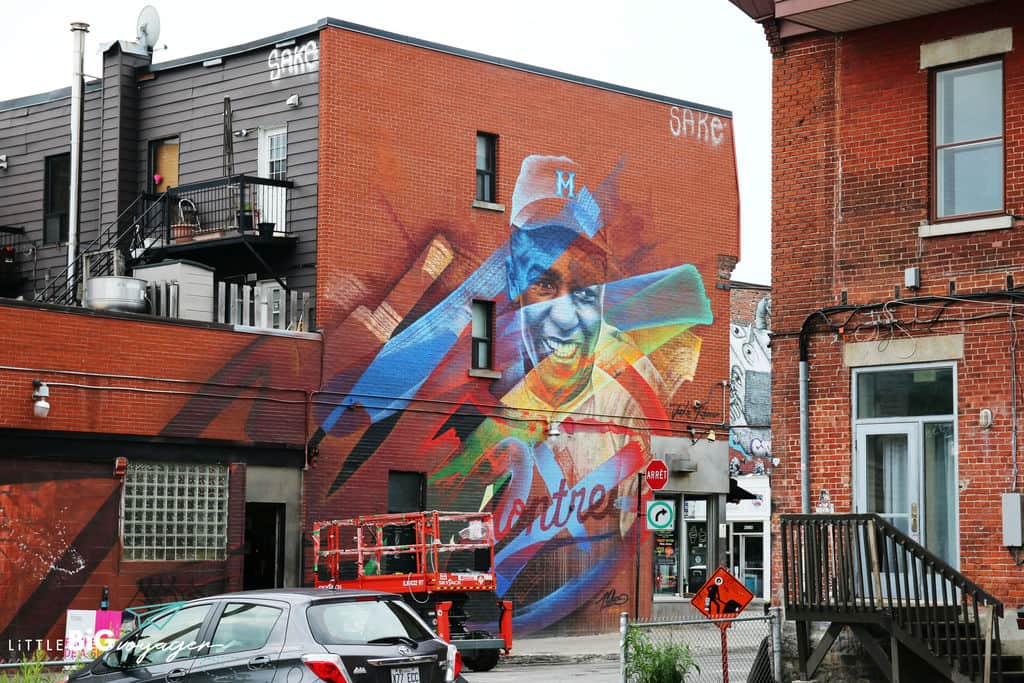 This 2017er was created by Fluke, who started as a graffiti artist at the very young age. Nowadays he is running A'Shop a Montreal based production company specializing in large scale murals and urban contemporary art.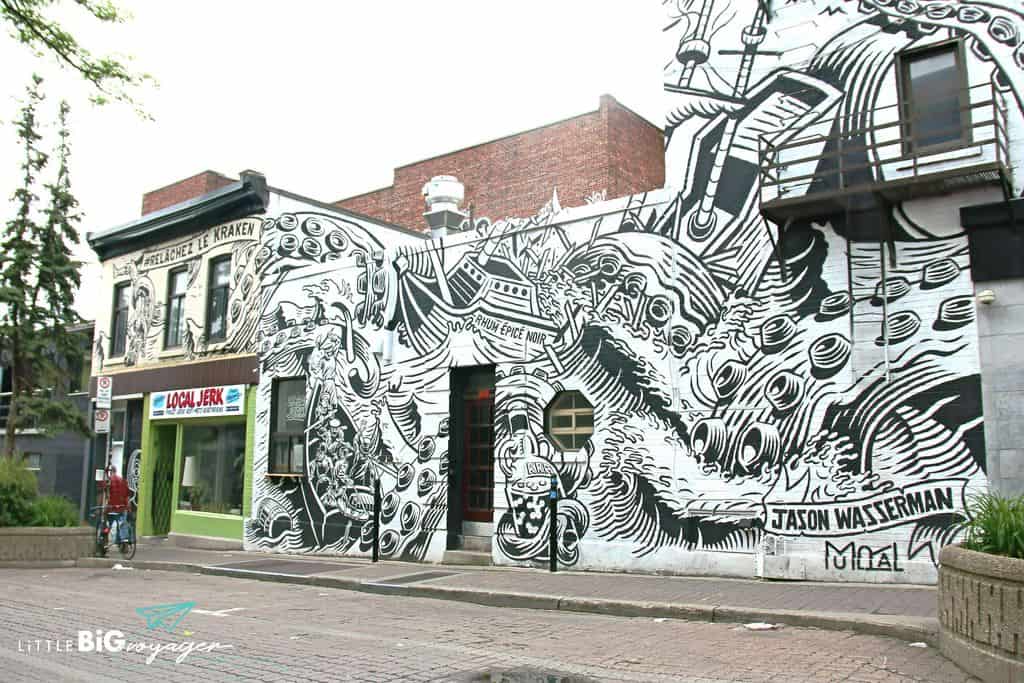 Created by Jason Wasserman for the mural Festival 2017!
I know there are guided tours during the festival to learn more about the artists and their work, but I chose not to take one. I did't my personal tour, on my own just equipped with my camera. With limited time, as it turned out. The moment I parked the car big black clouds came up. I had about 30 minutes before running back to car. Pretty enough to almost got overwhelmed by the amount of murals.
If every you are in Montréal, keep your eyes opened and get in touch with our amazing street art.
Montréal & it's street art
Montréal's street art is more than just murals and murals are more than just wall paintings. Street art includes graffitis, knitting art etc. Though the mural festival mostly takes place in the Boulevard Saint Laurent area, street art is all over the place.
Not every mural was part of the festival, not every artist an professional, but all of them spread their charm and spirit all over the city! Even family oriented neighbourhoods have them in their back alleys. During our long winters I love to see those splash of colours in between the grey and all the snow. So let me show you some more colour splashes: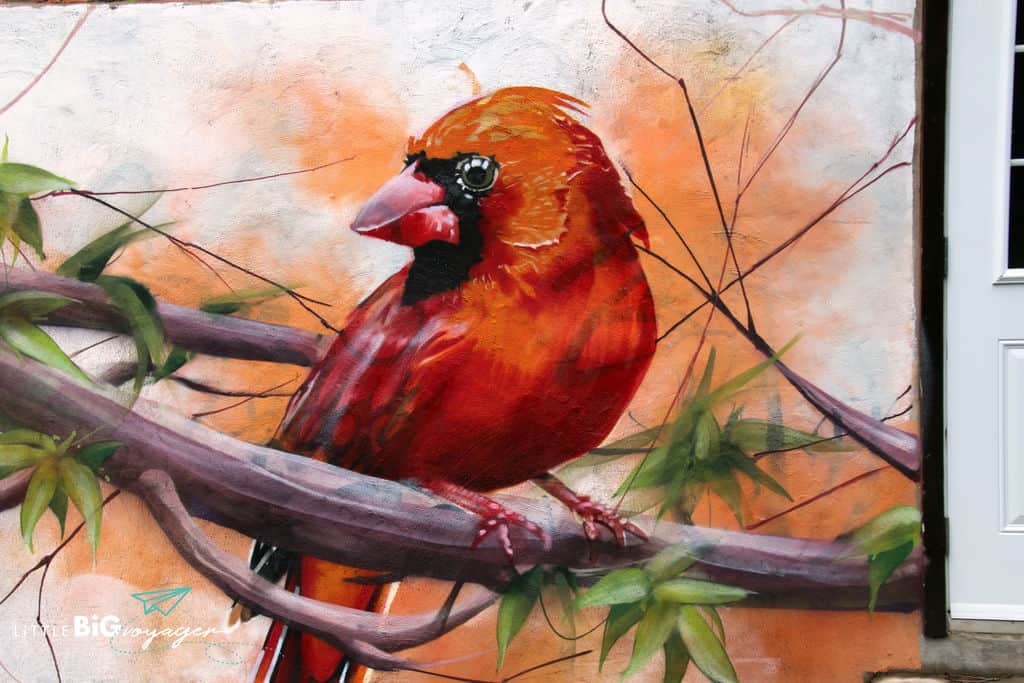 This birdy is part of an animal mural at a back alley entrance in NDG.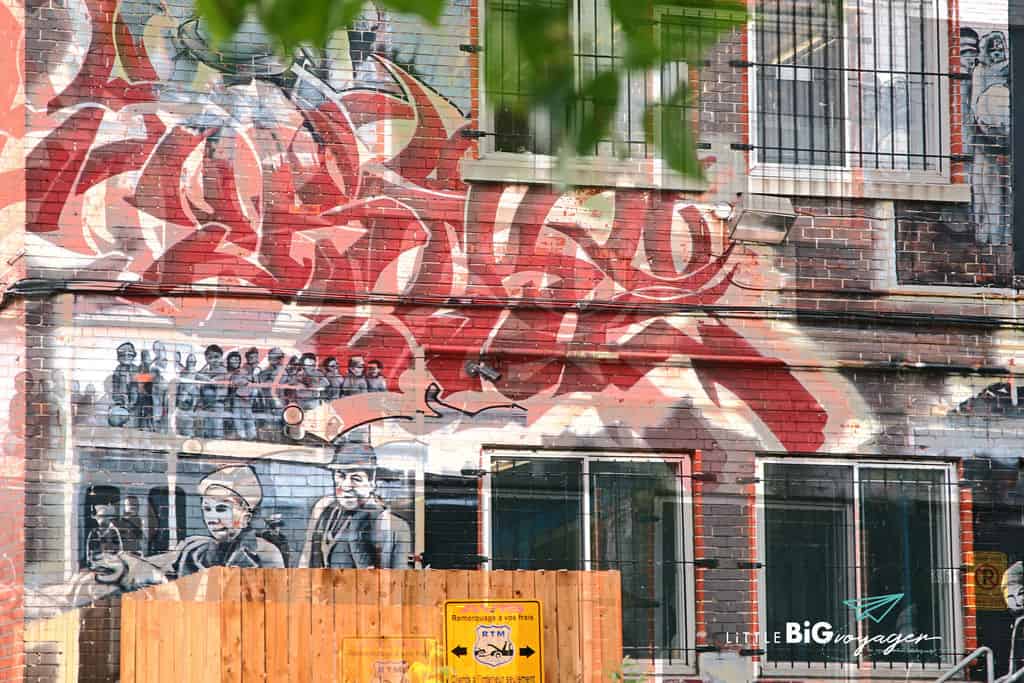 I really like this one. Inconspicuous & memorable at the same time.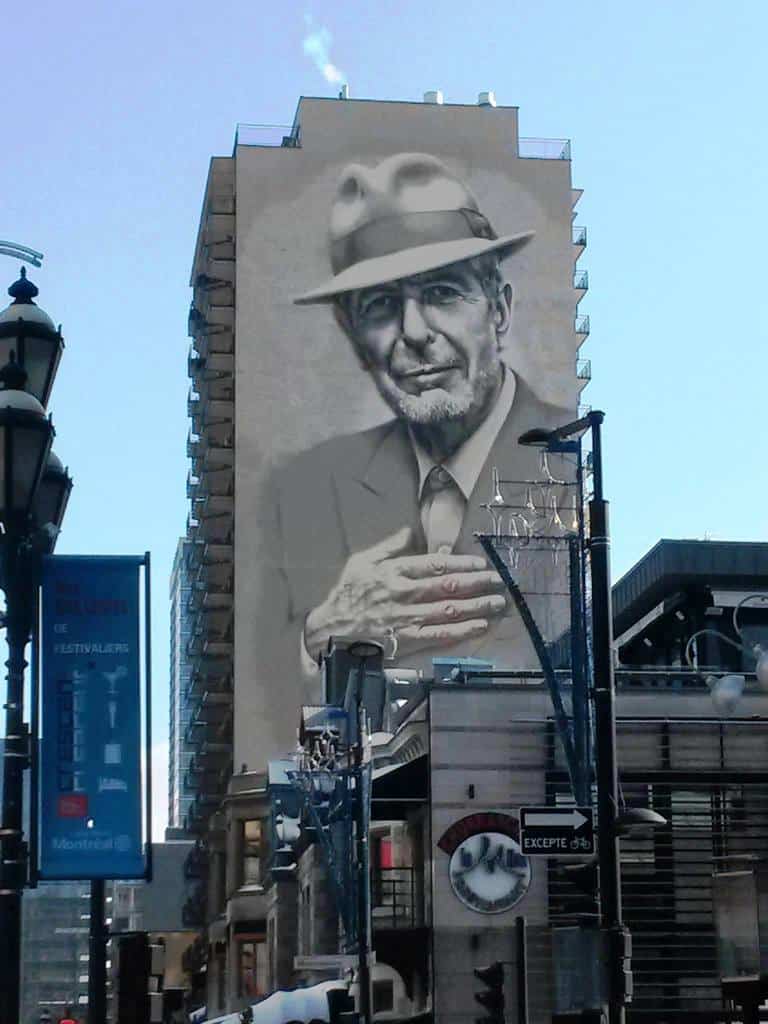 That is my personal favorite! To be honest, I haven't heard about Leonard Cohen before I moved to Montréal, but he became indirect part of my personal history here, without ever meeting him. Once I searched for his songs, I felt in love with his voice!
I started and ended with one of the city's icons! Montréal had become our home in the last three year. Without it's street art and esprit I surly would have never fallen in love with it! Everyone interested in street art and murals, has to visit Montréal at least once in a lifetime as it is one of the most known cities for it!