Ones we got settled in Montréal, we started to explore our nearby surroundings – said in Canadian dimensions. Loving nature and the need to be grounded and disconnected from the city life every now and than, we choose camping! When I talk about camping, I mean tent camping, not the more common RV style though. Let me take you out of your routine and step into Canadian nature. Let´s go camping!
 Parc national d'Oka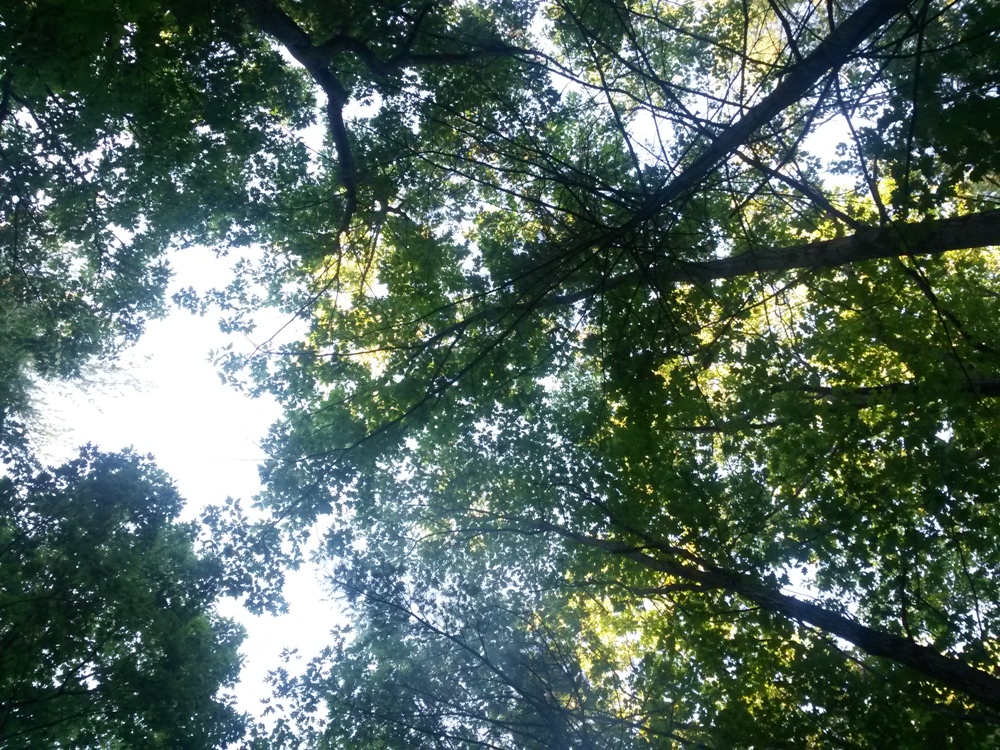 We have been there twice. It is perfect for spontaneous trips as it is only a 45 min drive from Montréal. You are in the forest and the beach is in walking distance. In fact there are two beaches. At the main one you will find everything. Kids can play at on of the playgrounds next to the beach . Snacks will be offered at the kiosk or the restaurant. And barbecue lovers can bring their own stuff and use the provided barbecues. The second, the smaller one, is much more quite, only accessible by foot, but you can rent stand up paddle boards here. Each area of the campsite has a bus stop, where you can get picked up every 30min by bus.The yellow one will drop you of at the main beach.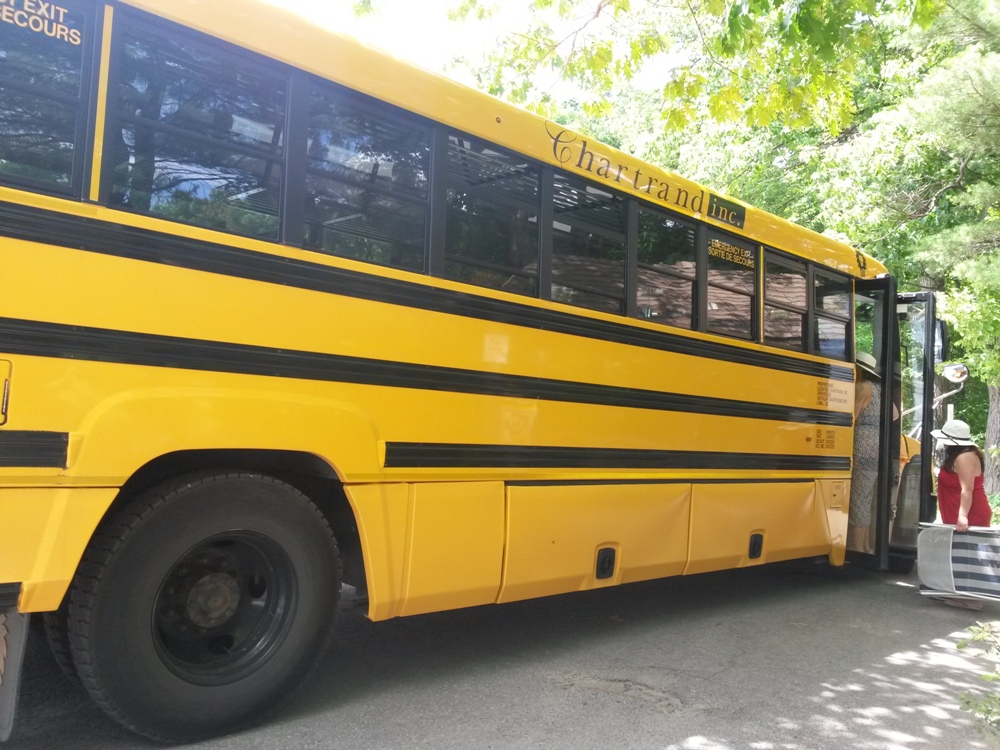 Don´t take your car. On busy weekends they might charge you for parking. Yes, even though you are a guest. Anyway, if you are close by Montréal come and take your chance to relax here. The beach is open to everyone, also for day visitors. As the campsite is part of a national park your are definitely surrounded by nature. Everything is ready for bike tours, walks, little hikes. Close by is the cheese manufacture. Go and grab some good stuff. If your are not in mood for campsite food, you will find a few restaurants in Oka, just a few minutes drive. Oka has a small marina, where the ferry takes you to Hudson. We just went forwards and backwards for fun at sundown. What a great way to end a day, besides camping!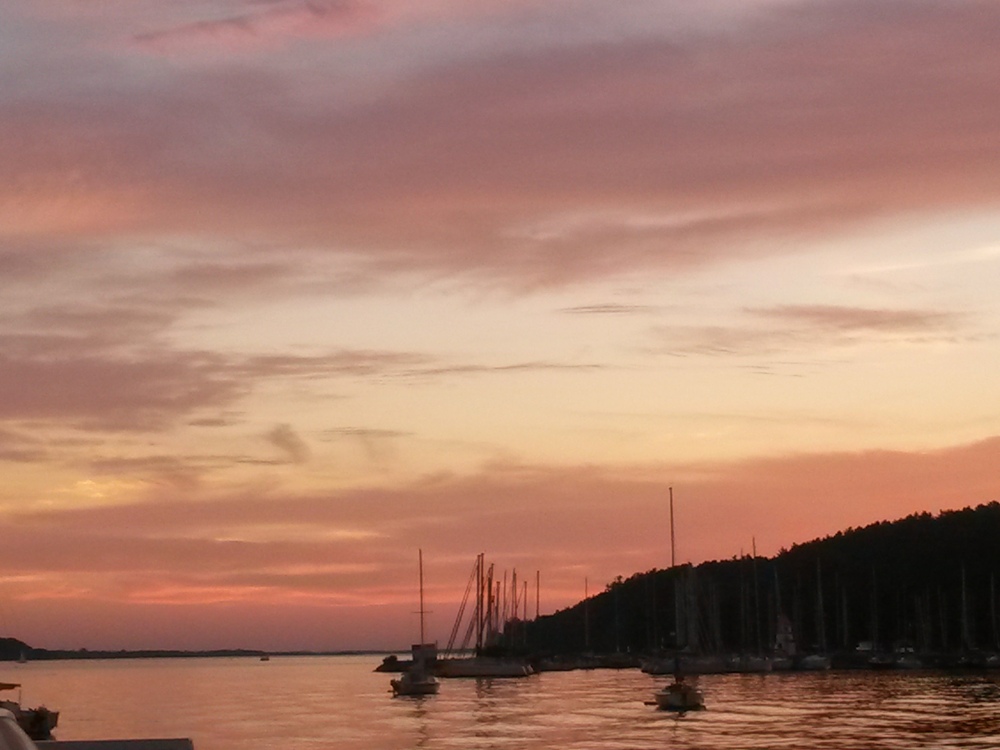 Camping Bon-Désir  (Les Bergeronnes)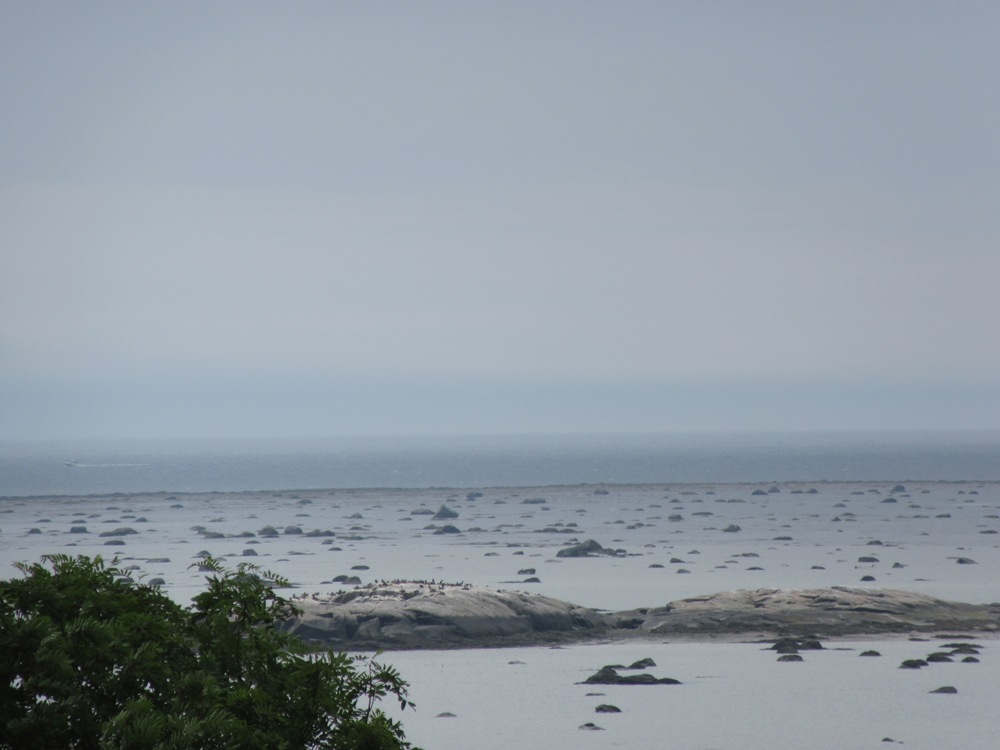 This one is located about 500km North-East of Montréal at the St. Lorenz and totally worth the trip. You will be right in a well-known whale watching area and have many choices how and where to do it. Also it is close to the first nation City Les Escoumins and Tadoussac. The campsite is directly at the shore of the river. Most parcels have a great panoramic view. I have never seen ebb and flow that clearly at a river. Impressive! Also you will see the sun rising on the river, it pretends to come out of it. Every evening the "wood express" is crossing the campsite couple of times, so you can get your fire wood directly at your parcel. It is so much fun there. You have the "moving" river, crying birds, crossing whales and spectacular views. For kids they will have activities in high season, a playground or even collecting stones and rolling down the hills will keep them busy. For real men – they offer bear watching tours nearby! My most important advise: Be aware of fast changing weather conditions. Bring warm and rain clothes. 20 degrees in morning can turn into 8 at night. A clear sky at night might be invisible in between 20 min! It is a great natural spectacle, but can be scary. I ones went tooth brushing with the big one, when we stepped out we just could see ourselves.  When you travel with small kids check the map of the campsite before booking to get a spot for your needs. Staff is very friendly and will help you out! I guaranty you will see whales close by during camping season. Lucky you camping season is whale season out there!
Voyageur Provincial Park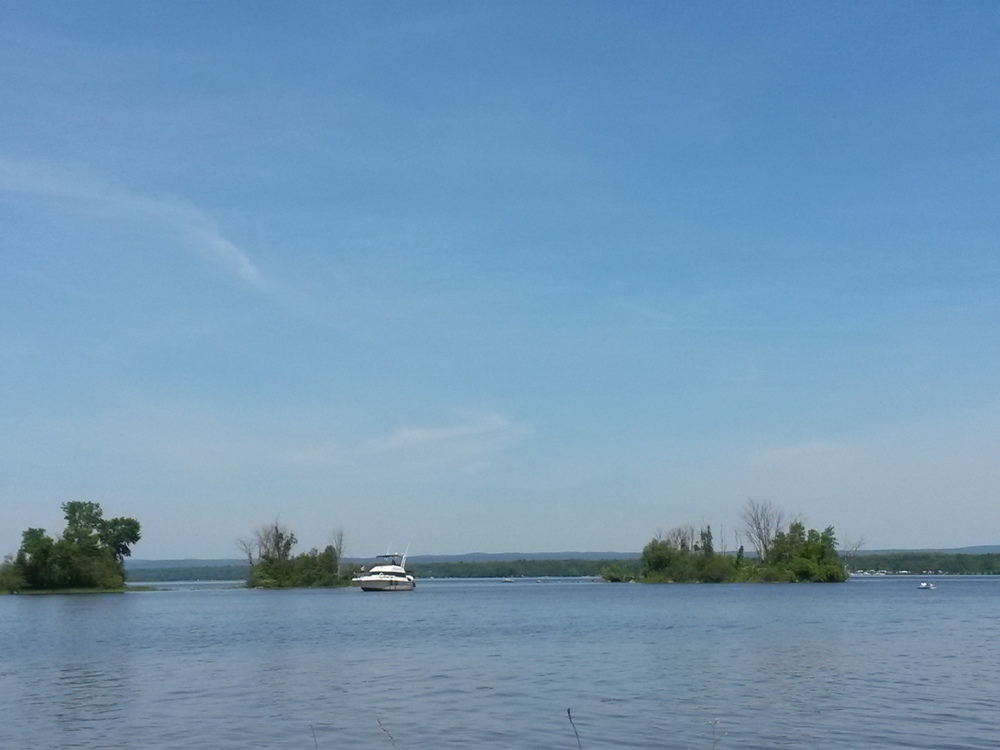 Right behind the frontier of Quebec, about 45-60min away from Montréal, you will find this pretty park and campsite. It has a beautiful beach, with all amenities such as a shop, rental station (for different kinds of water activities), barbecue areas etc.. At the same it is not overcrowded and offers nice views. You have free parking at the beach. It was one of the busiest weekends to camp! We stayed at the last free place at the group area, because it was Saint-Jean-Baptiste- weekend! Most Quebecers use there national day to go camping. The place was not that cozy as a private parcel, but we had the clear blue sky above. Sun was shining and water closed by. Anyhow it was the group area, the staff took care, that we weren´t close to dense. Enjoying our one night stay there, I would really suggest to go there. Especially if you are a group of families and friends.
Sandbanks Provincial Park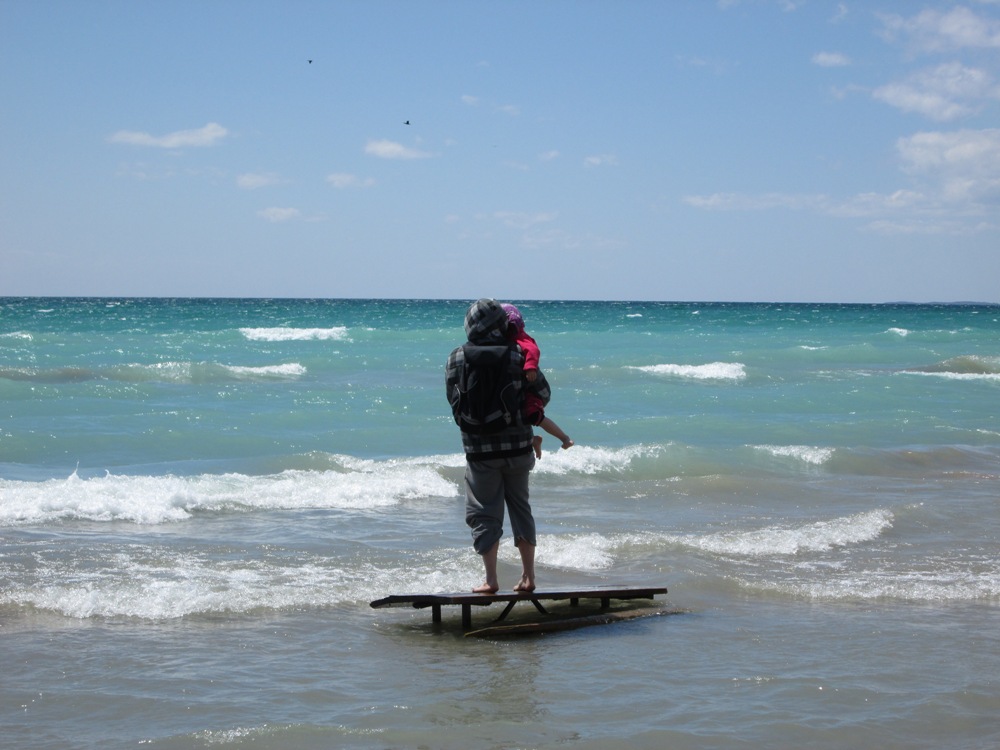 My absolute favorite so far. Located at the shore of Ontario Lake, I felt like being at the sea. I, we loved it! This campsite will cast a spell on you. The world's largest bay-mouth barrier dune formation is right here at sandbanks! Those waves, when the wind comes up and the quiet sea once it´s gone. Sandbank Provincial Park is located between two lakes – Ontario Lake and East Lake. The calm water of the waterway which connects both lakes, passing through the campsite invites you to canoeing. We did and it was lot of fun. Relaxing when the big one became our chauffeur. You can walk around and just enjoy a little bench-nap.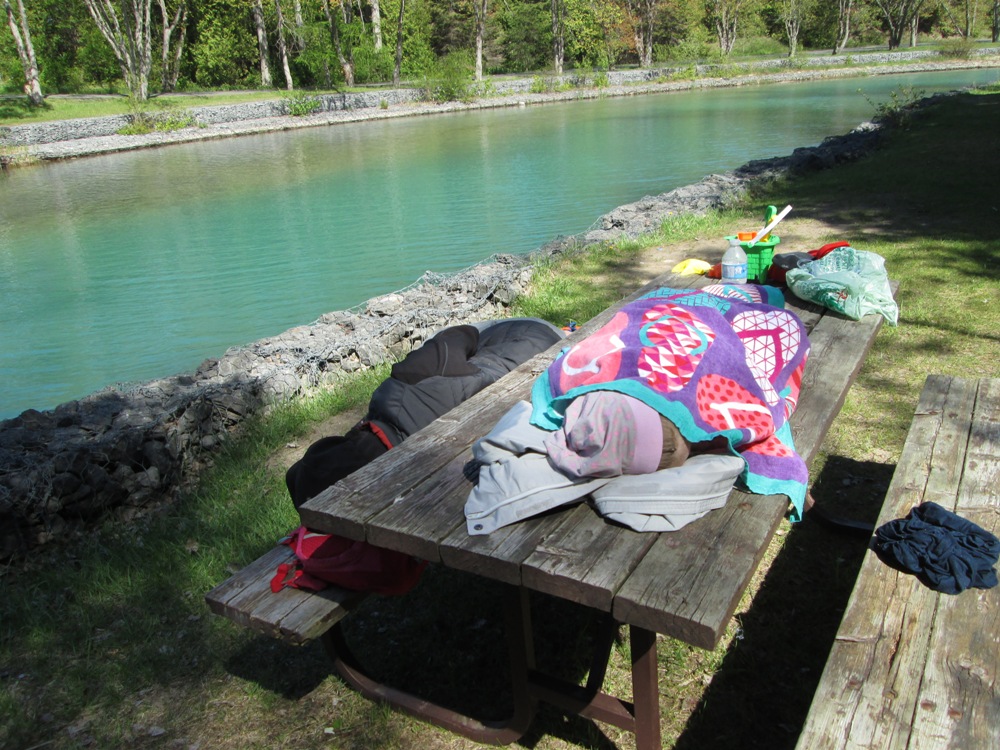 Golfers will find court here, kite surfers a dream spot and families a paradisaical place to spent some time with their little and their big voyagers. The nearby surroundings have a lot to see, too. Sandbanks is only about an hour away from the 1000 Islands area. Toronto is 2,75h West of it. Which means 4 hours to Niagara Falls. So really worth to spend some time here when you explore this part of Ontario!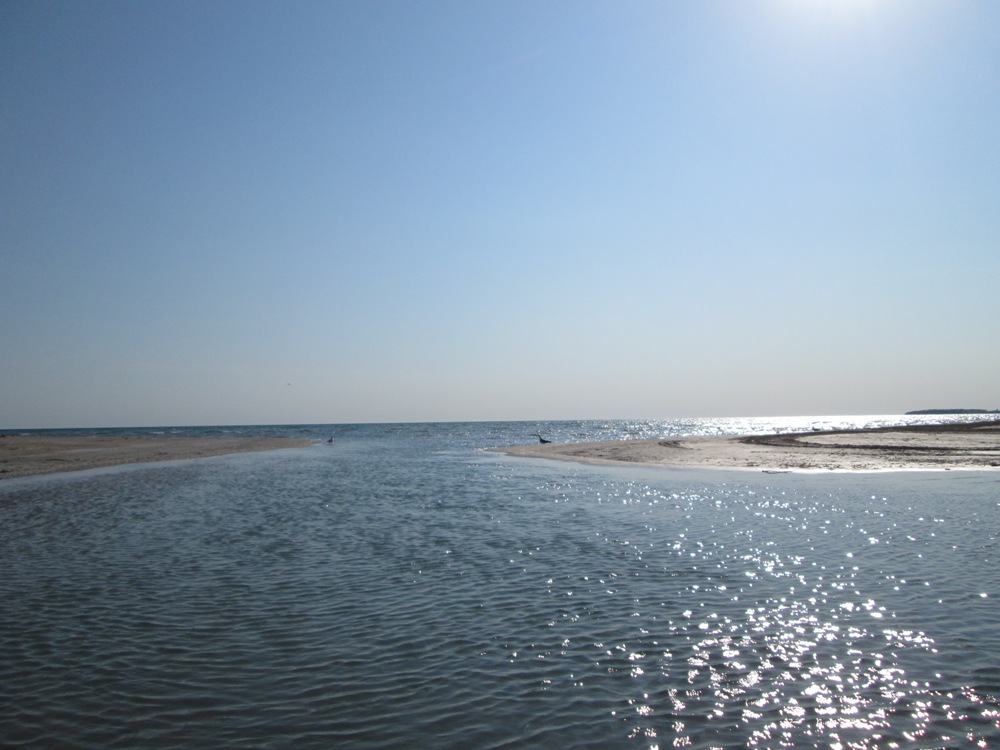 No matter which one you choose, you will have a great time with your family enjoying Canadian nature. We would go back to each of them. But most probably we will have other camping adventures at other campsites, the choice is great!
Here is a little bonus coming for first time campers in Canada:
Bonus facts and hints

Lots of campsites are located in national & provincial parks, even there are as much outside them. If you prefer to camp there, I highly recommend to buy an annual park pass, not to get charged the entrance fee on top (if you go frequently). You can either get the pass at the entrance or online. Check it out here: http://www.sepaq.com/ for Quebec or http://ontarioparks.com/ for Ontario!
They all have parcels for tents and trailers. You can choose different options and most of them also offer to rent a cabin or so called "ready to camp" sites.
Generally, each parcel will be equipped with its own bench and table as well as its private fire place, which mostly works as a grill, too.
Shower – be aware to take 25Cent coins with you! Often you have to pay $1 in coins for a 4-6 minutes shower. While choosing your site, check the map out if facilities are close enough for you!
During camping high season (June to August) there will be a lot of activities offered. Some for free, some will be charged. Check their websites out!
For the weekend of Saint-Jean- Baptiste-Day/La fête nationale (24th of June) in Quebec and the weekend of Canada Day (1st of July) be aware of booking a place up to 5 Months in advance! To save a nice spot or even to get one at that weekends. (We didn't know that and had to call about 20 campsites in the surroundings of 2h from Montreal either Quebec and Ontario to find something)
Read cancellation policies carefully. Most times a cancellation has to be done at least 7 days in advance not to get charged 100%!
Prices for simple tent camping are moderate, they will be between $30-42 CAD per night for one tent, sleeps up to 3 persons and a car.
One more HINT for Quebec: Prepare some travel/ camping related vocabulary in French. French is the official language and don't expect every receptionist to speak English well. Also it's polite to have some French phrases prepared. We have had the best experience with it so far! Welcome to Canada and enjoy this beautiful country!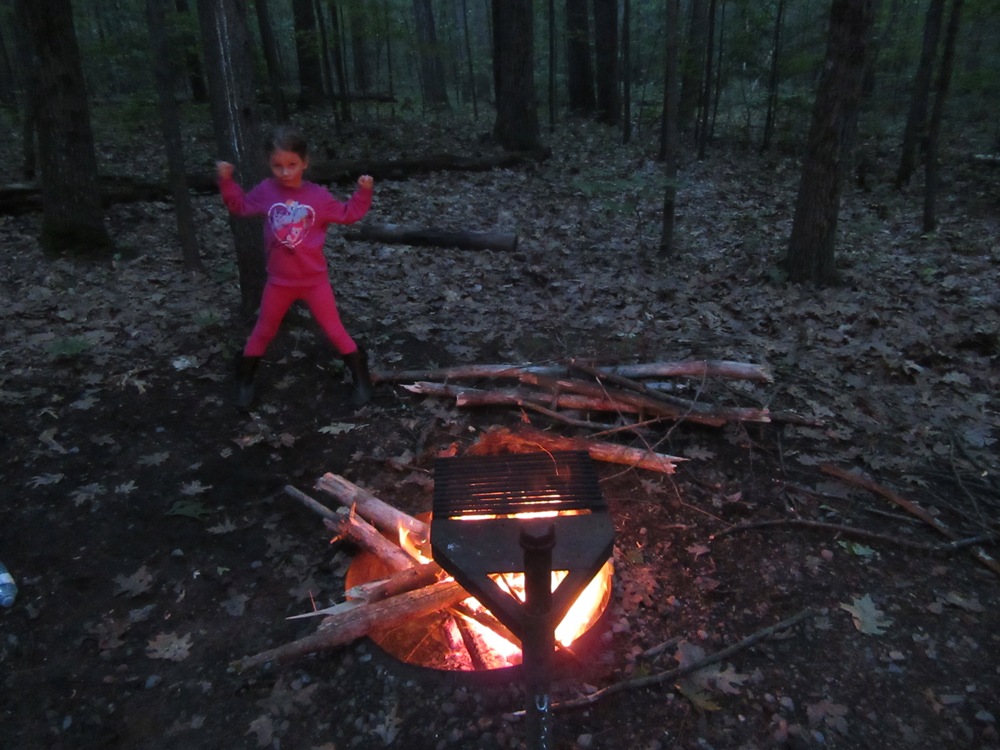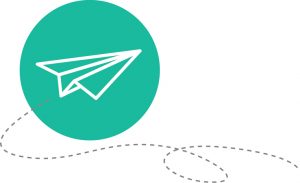 C – like camping
A – like adventurous for kids
M – like marshmallow "grilling"
P – like pure enjoyment
I – like indoor is out
N – like nature
G – like gas cooker
http://www.campingbondesir.com/ (Les Bergeronnes -Camping Bon Désir)
https://www.ontarioparks.com/ (start page)
https://www.ontarioparks.com/park/sandbanks (Sandbanks camping)
https://www.ontarioparks.com/park/voyageur/camping (Voyageur Park)
http://www.sepaq.com/ (start page)
https://www.sepaq.com/pq/oka/ (Oka camping)
by Ulrike