why?
Is there anything better than the smell of coffee in morning? NO! For me a morning has to start with a good coffee! I am a picky coffee drinker! I'd rather forgo my morning coffee than to have a bad one!
For me it is more an attitude, the ceremony of making – grinding beans, use my manual espresso maker, sitting down for 5 minutes and enjoy the taste to start the day. I don't need the caffeine- kick. Saying this, it was logical that we took the chance to visit a coffee farm in Panama, to get to know more about it.
We checked out a few online. Prices for a tour have a big range! Finally we booked one right next to Boquete who offered a shuttle! The name was Finca dos jefes (farm of two bosses) and their coffee is called "cafés de la luna" (coffee of the moon).
the tour & the farm
We booked the morning tour and pick up was in front of our hostel on time! Much appreciated for an on-time-person like me. The Lady who picked us up, was also our guide on the farm. She was Panamanian, so the whole tour had a kind of a "local feeling", right from its start. Maybe you know what I mean.
After arriving she told us about the history of the coffee farm. We learned about general facts of the coffee industry. About the crash of coffee price around the Millennium and about the specialties of the farm as well as about Panamanian coffee itself.
I am a visual person, so the parts of touching and feeling things are always my favourites. The guide showed us what a ripe cherry is, how undried beans look like etc. Btw what we call beans are botanically seeds and each cherry has two of them.
The introduction was followed by a round tour over the farm. It was fun. Especially for big J (little J slept in the carrier) as they had two dogs who chased each other and she tried to play with.
We learned about the picking and drying process. Flora and fauna on the farm, replanting and natural fertilizing. How a coffee plant looks like and of course how to maintain a coffee farm.
Of course she lifted the secret behind the name of the coffee products: the harvest and the planting is scheduled by the lunar calendar! (luna = moon)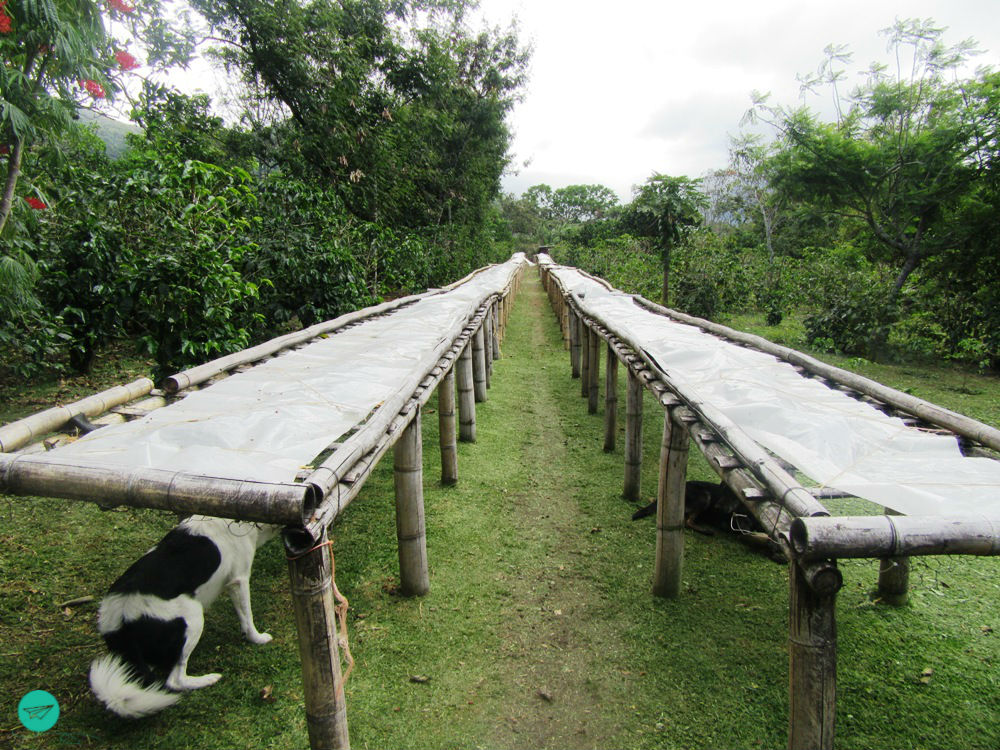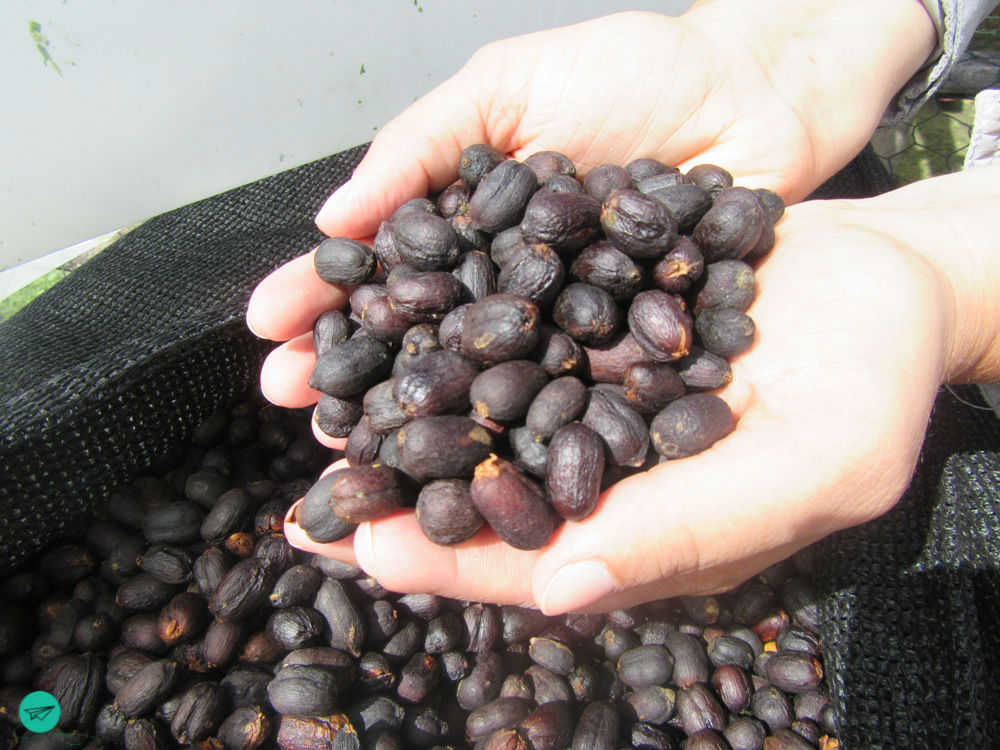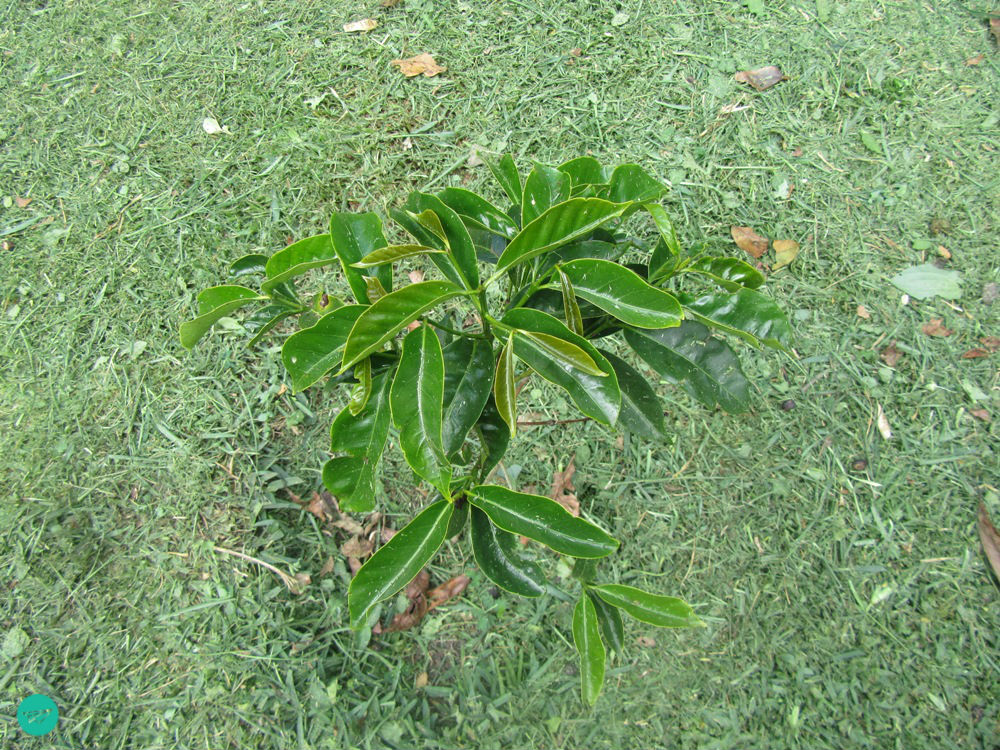 Finishing the outdoor part we went inside to the roasting machine. Stepping in I felt like I were in heaven. The smell – unbelievable good. I knew I don't wanna leave… Under her supervision one group member put the beans in. After certain intervals she had to take out a trial. That way our guide could show us the different types of roasting. Low, medium, dark roast. Temperature and time make the roast and therefore the taste.  For the first time in our life we somehow made our own coffee! The beans we roasted, we tried after.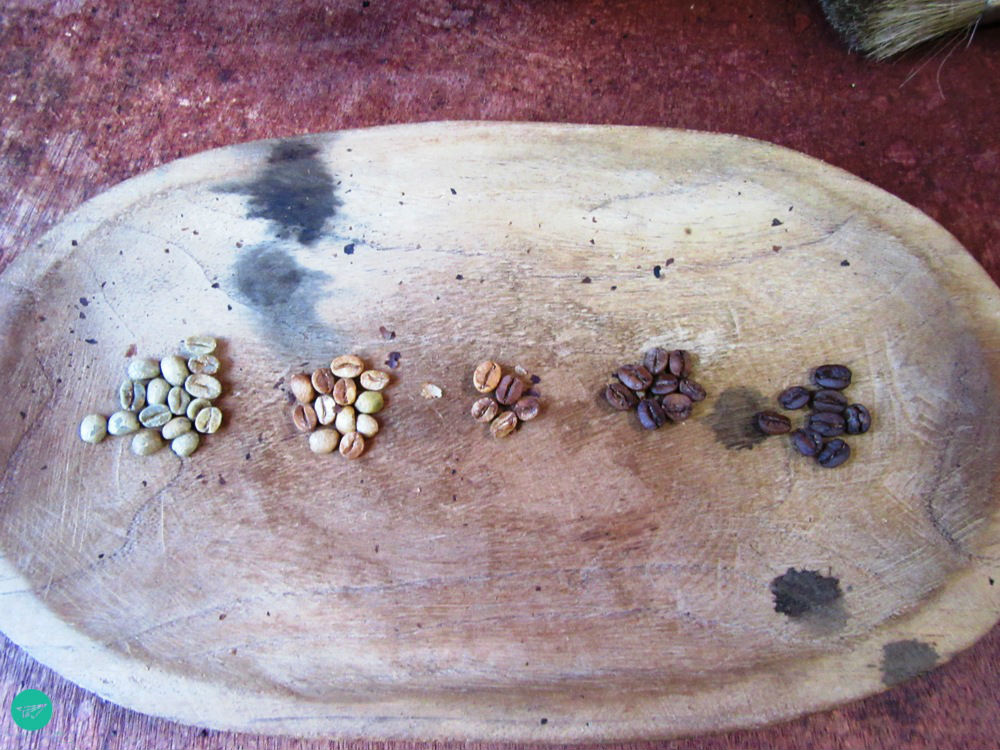 Roasting was followed by tasting. But hey not just tasting and drinking. We got involved, became witnesses on how to brew coffee. It is a science in itself. Baristas seem to swear on french press! Depending on the bean, the roast and the grind size you put the water step by step. You push it down step by step and of course it needs a certain waiting time to develop its full flavor. Once the brew reaches the mug, you sip it – never drink!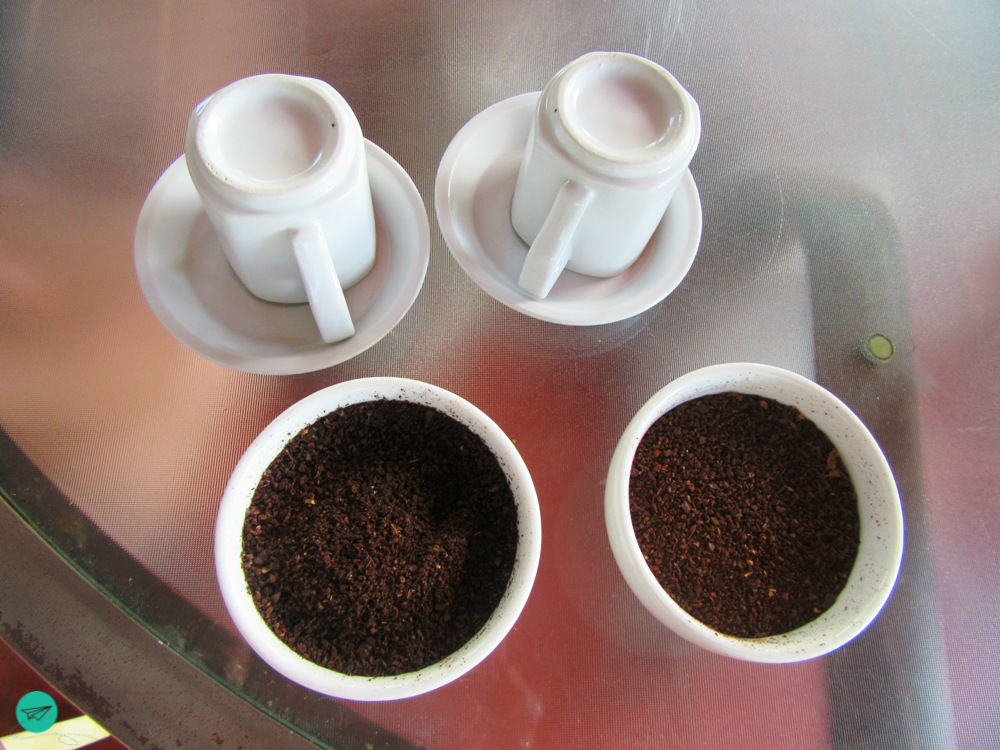 They couldn't convince me, I'll keep on going with espresso!
Facts about (Panamanian) coffee
Panamanian coffee holds only about 1% of the global market share, BUT it one of the best ONES when it comes to quality
coffee needs a special climate and soil condition – Panama has it all – height, warm, wet & volcanic soil
1-3 harvests a year,  depending on where it grows
the plant needs half shade
each type of coffee has its own colour of ripe cherries
in Panama most farm employ native Panamanians and pay more than the average
almost everything is "men's" work
the cherry protect itself with the caffeine against insects
at Finca dos jefes
beans get sun dried for about 3 months
after the cherries got peeled, the beans dry a little more depending on the costumer
they only do direct trade !
they support a meal project of a local school
One last interesting, but also bitter sweet fact: Regarding the fact Panama's coffee has such a high quality the price is high too. So most Panamanians can't effort to buy their own coffee.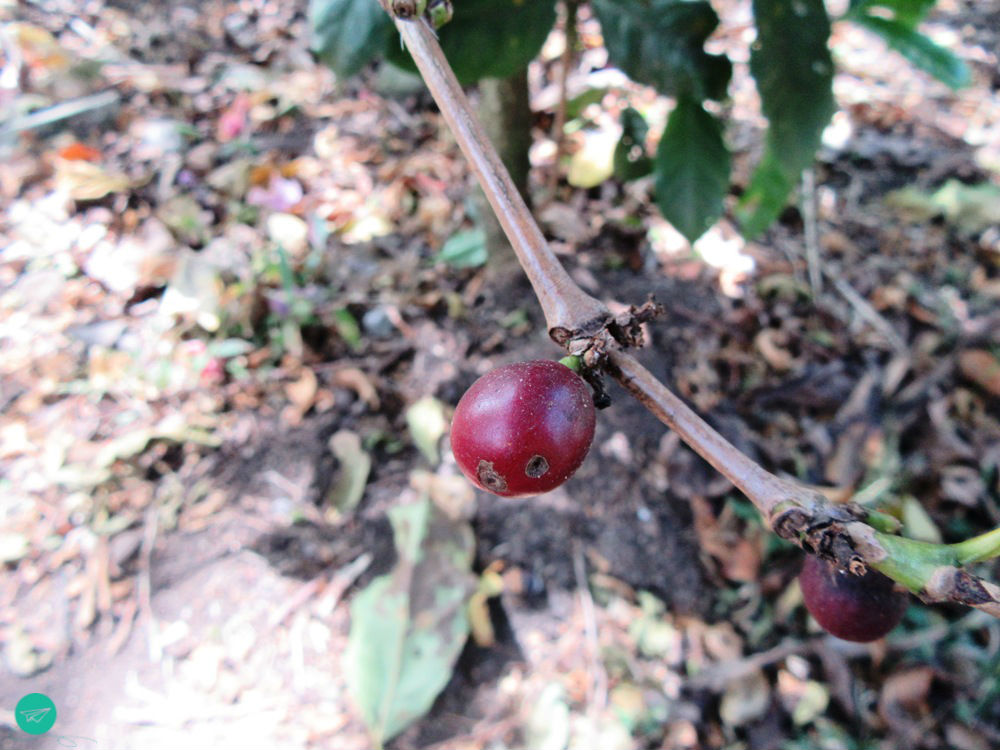 A coffee tour is pretty easy going. You can do it as a family activity with no doubt. They are interactive! You can often choose between short and intense tours, some farms even have pick ups to drive you around! Make your choice wisely and enjoy one of the worlds best coffees'!