The Idea
Since we have our own little family we were dreaming of having a white Christmas in the middle of nowhere. Enjoying the winter with snow, us, nature and tranquility. Last Christmas it was finally meant to be happened!
I did my research in summer and found a log cabin in Corinth/Vermont via airbnb. Skip´s Place seemed to have all we were looking for, so I booked it. We all were excited how it will be. How we will feel. And big J was pretty nervous, if Santa Claus will find us :-)!
So we started our trip in the morning of Christmas Eve!
Arriving & first impressions
All of us know, that the weeks before Christmas are some of the most busiest and craziest of the year. So they were for us!
The closer we came the more calm I became. The way was lined by snow covered trees. Almost no traffic and no people to see. We could already feel the tranquility. Me, I was super excited, I was impatient like a child, when it tries to open a gift!
Arriving at the property I was irrevocable totally hooked! How couldn't I? But have a look: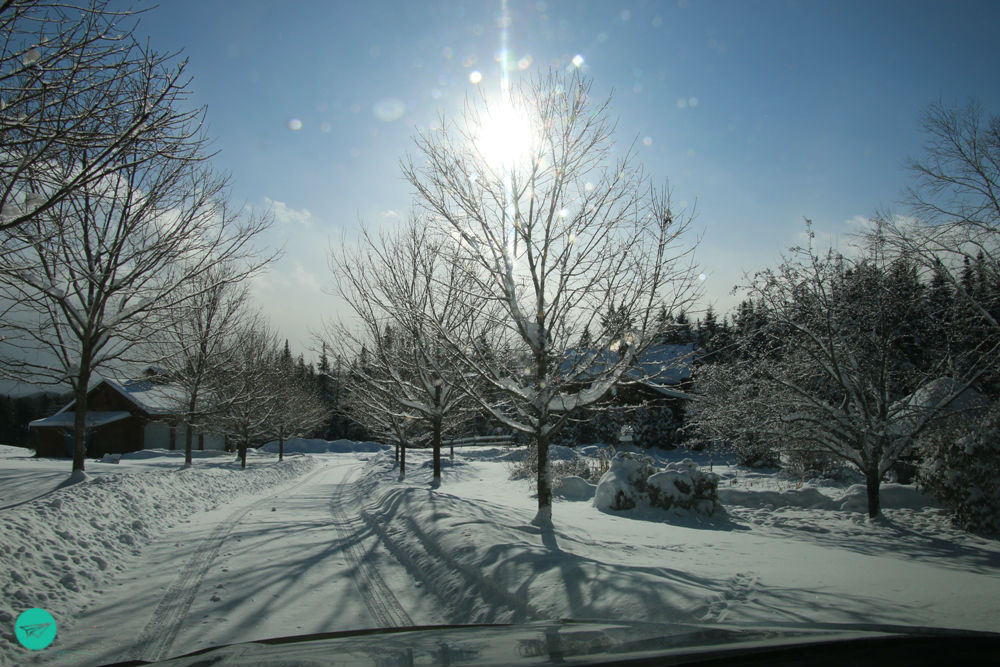 All this was meant to be ours for the upcoming days! Being so overwhelmed I almost started crying! Here we were at our winter-wonder-land-white Christmas dream! The J family was overwhelmed and speechless for a few moments. Getting in, the dream continued. The owners even put a little Christmas tree for us! Just to let you know – Santa found his way to us!
The next days
You might imagine that we had a great Christmas eve.
The following days were meant to continue like that. We went out for walks, sledding and snowball fights. For little J it was the first real winter and she loves it. She always wanted to walk on her own and feel the snow. Skip's place is a treasure! Huge and surrounded by nature. No noises, no close neighbours to see, we really felt like being out of this world!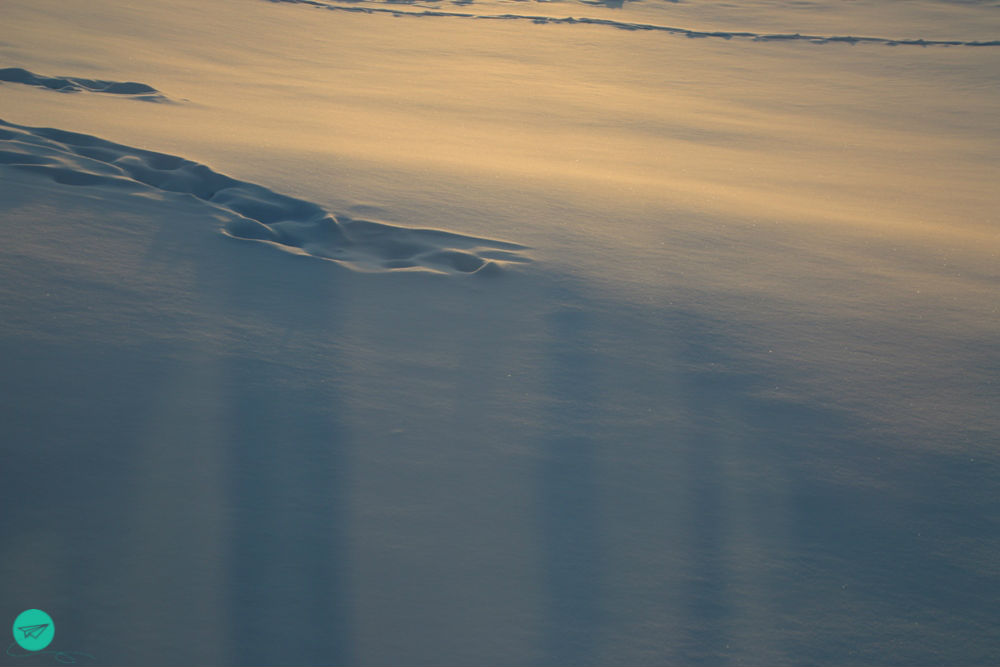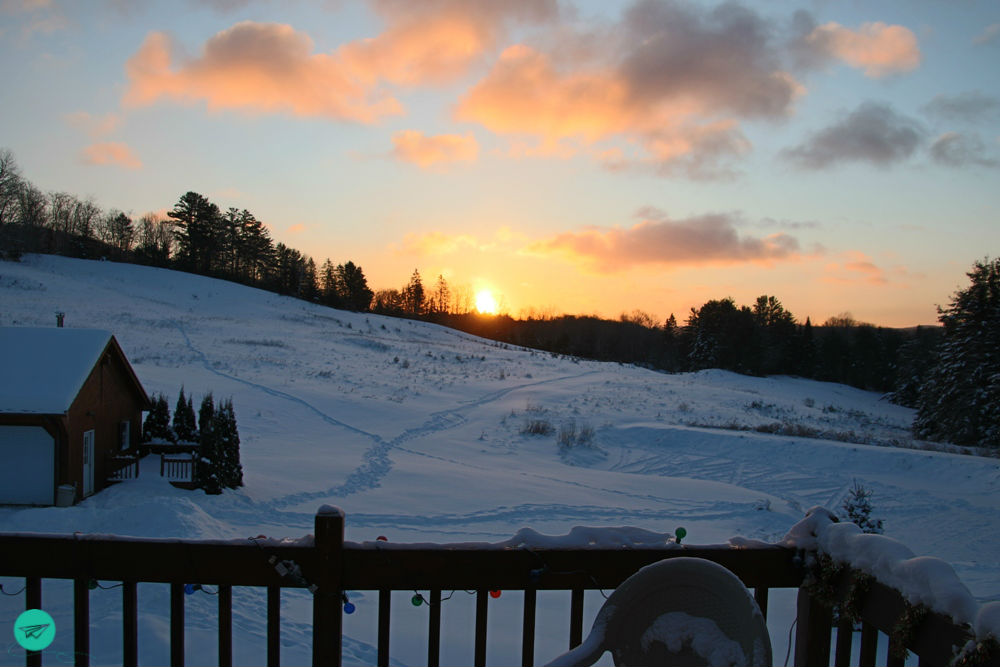 Still can't find other words than perfect and amazing! The last picture gives you an overview of part of the property. This was the first we saw after opening our eyes every morning!
As much as we enjoyed ourselves and being there, we had to change our plans a bit due to weather conditions. Basically we planed to rent snowshoes or cross country skies, but at -20/25 you can't stay out long with a 15 months old. Instead of being out all day, we did art & crafts, watched movies or played board games. Not boring at all. Twice a day we went out for 15-30 minutes. Little J always announced, when it was time to go out by bringing us her boots and jacket. Of course we all followed her invitation!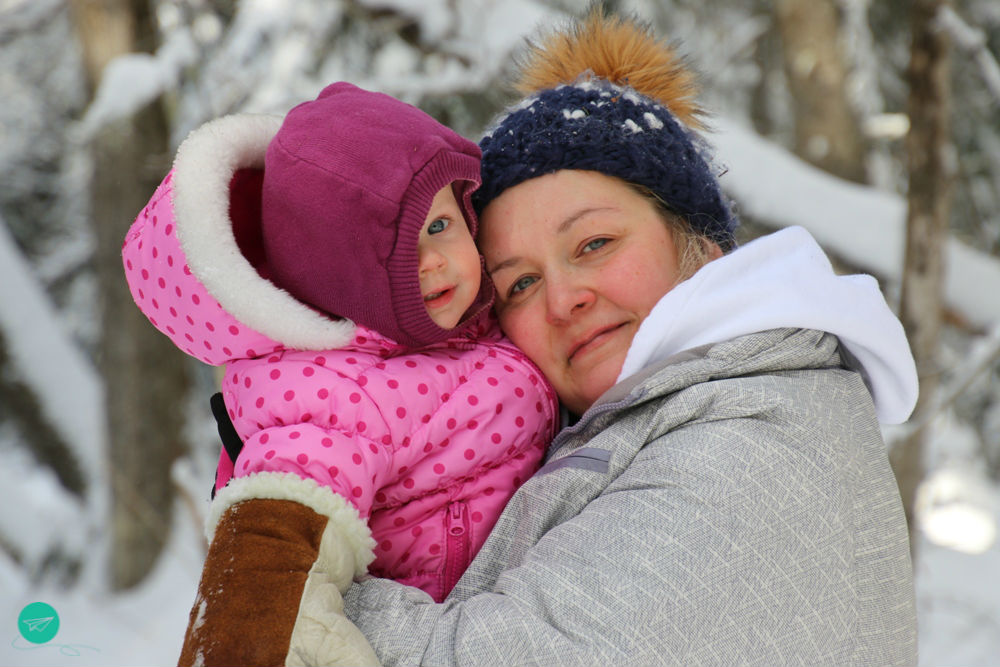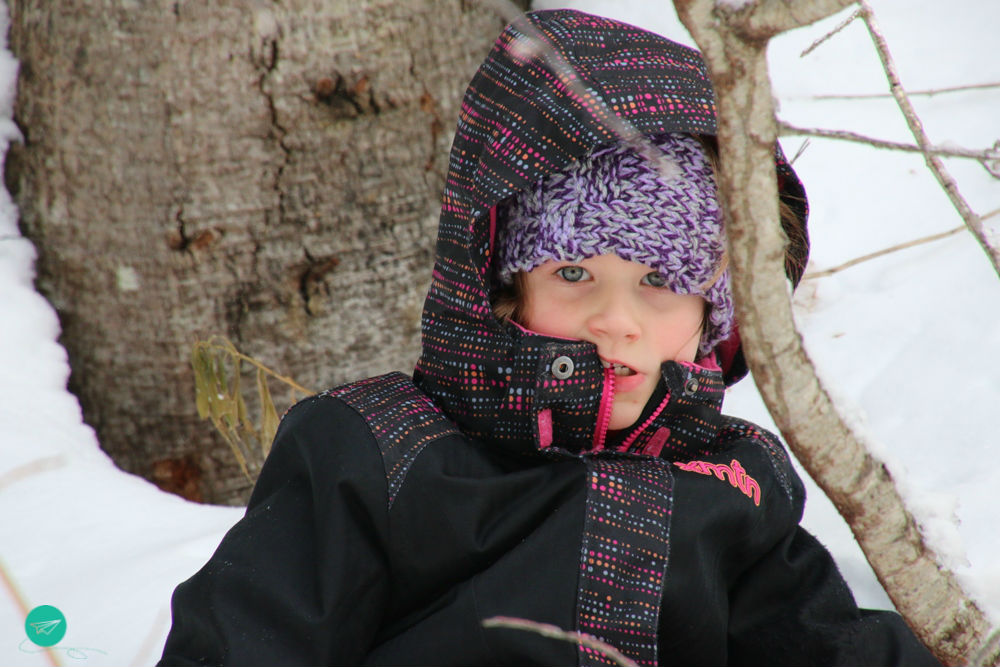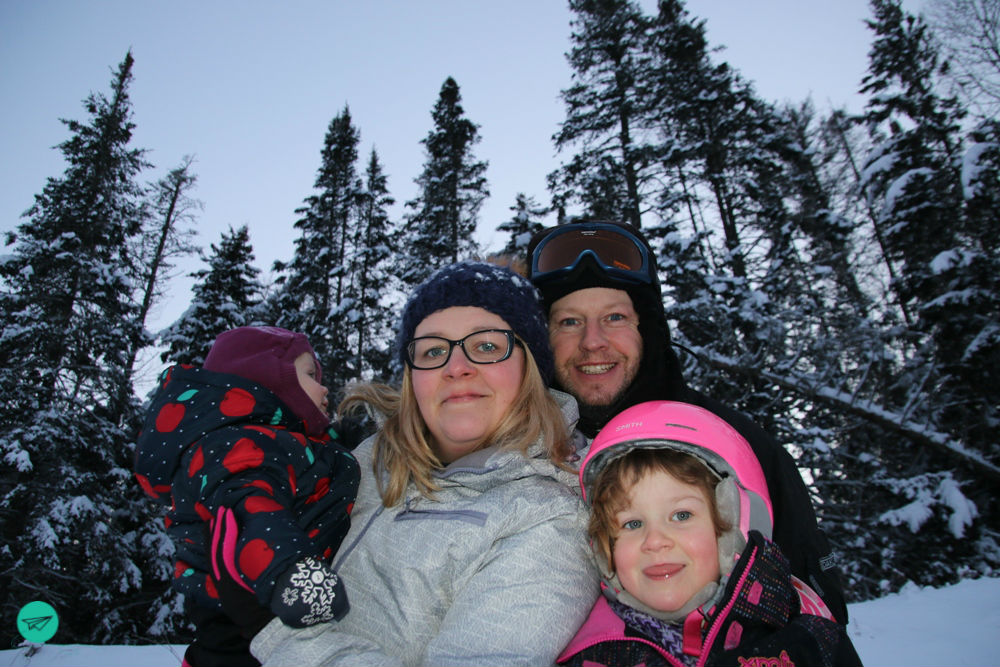 Helmet in the snow? Yes. You might no have noticed, but they have a little pond. My hubby shoveled it to be able to ice skate. Really you can do everything on the land itself, who doesn't want doesn't have to leave! It might sound like advertising, indeed it is, but voluntarily. Those 7 days were the best days in the second half of 2017 and the best winter holidays I had in my life so far. For all of you looking for a peaceful, active & family orientated holiday try to come here. Doesn't have to be exactly this cabin, but somewhere around will make you understand why I felt so much in love with it!
What is best to do after a walk in the freezing cold? Yes, sitting close to the fire place. Having a hot chocolate and relax.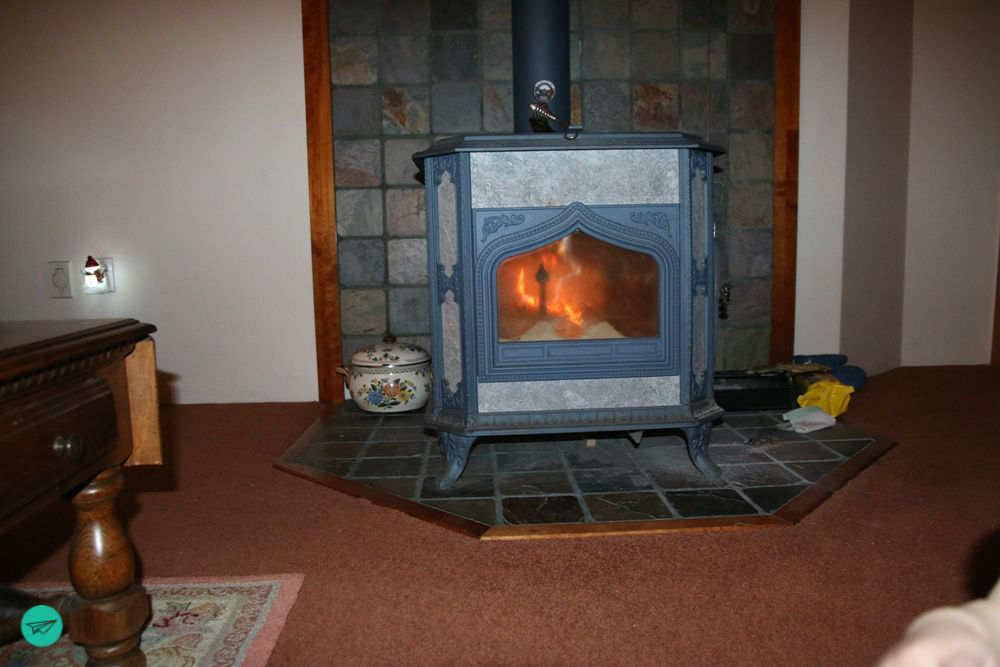 The little extra
After 5 days not being in "civilization" we decided to discover something else. We have had heard of the Montshire Museum of Science and decided to go. Big J loves to explore new things and little J is always happy to touch something.
The museum is about a 45 min drive from Corinth and directly located at the exit 13 of I91. It is an interactive museum, so the kids can just try everything you can imagine! For a couple of hours they can be all they want from musician, artist, engineer, physicist, biologist, anthropologist or just being a child making huge bubbles. During the day they offer special themed activities. Big J took part on identify skulls that day. Smaller children have two special areas to play and climb in. A big community area makes it easy to have a snack (you have to bring your own). In summer there is also a big outdoor areal to discover. Montshire Museum of science really surprised us and we would come back!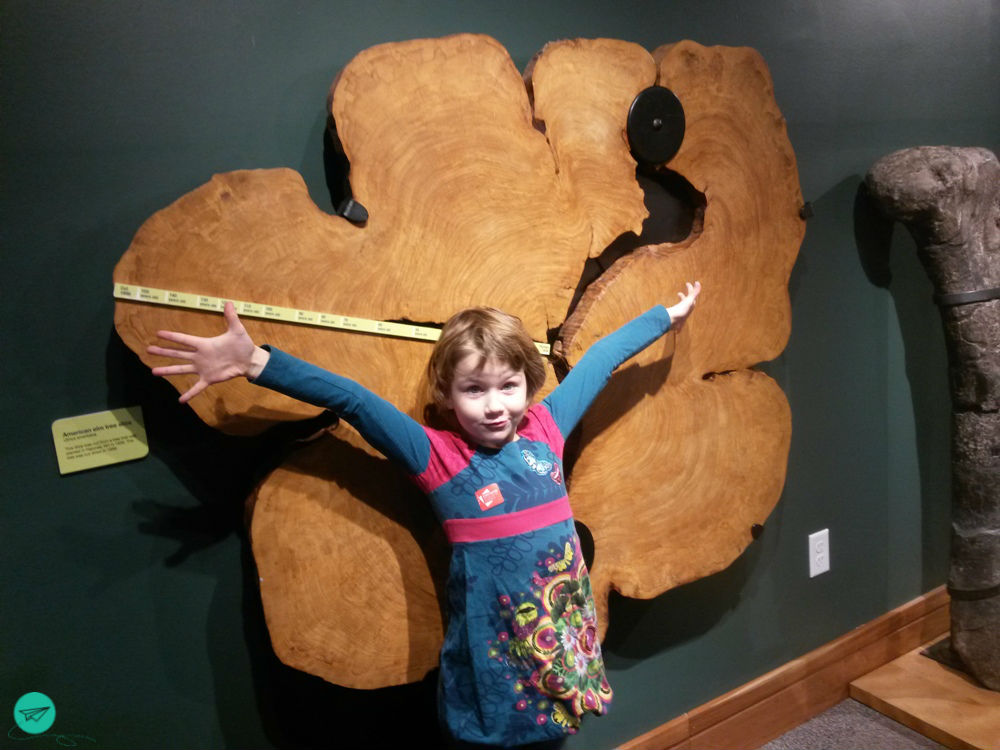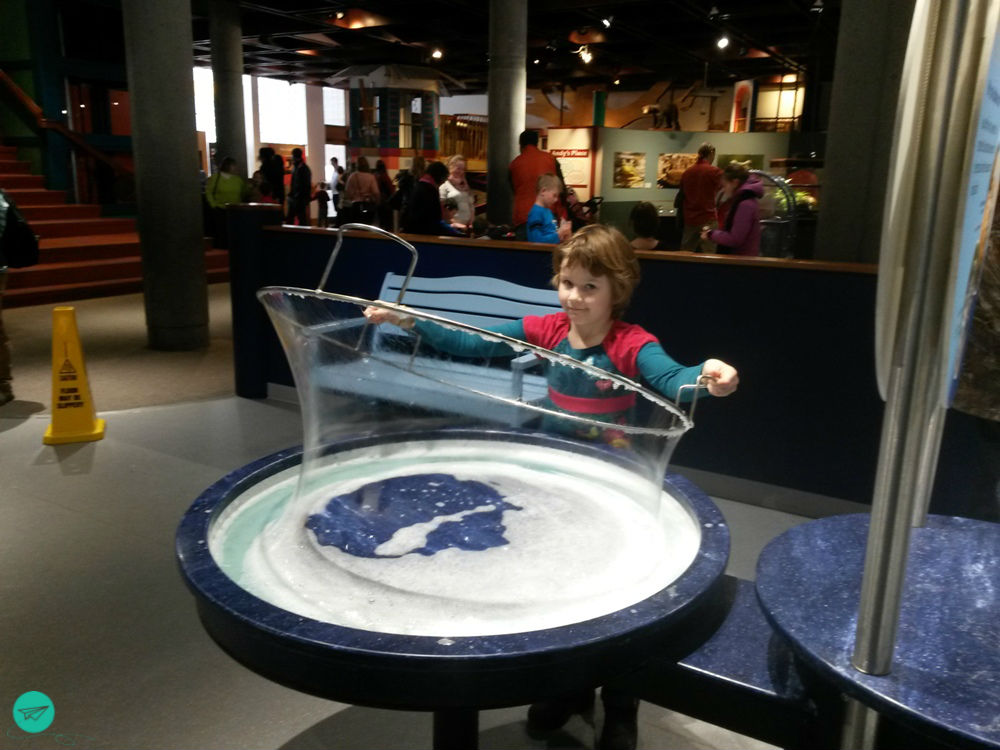 Conclusion
Yes, we were living our winter-wonder-land-white Christmas-dream!!! And if I didn't manage to convince you by know, that winter holidays are great – YOU are a hopeless case.
Winter holidays are fun. There are a lot of possibilities to be active outside, for big and little ones. Sledding, snowball fights, snow angels, just to mention a few besides all the skiing options.
Who loves to recharge batteries will definitely enjoy a stay in Vermont's countryside. Where wildlife still exists and no street lights interrupt the starry sky!
Kids activities like museums, farms, arts & crafts workshops, ski lessons and more are all over the state. Those who prefer a bit more "civilization" should book something close to the cities.
Being that said and having aroused your interest for winter and snow, but leaving you with a bit of skepticism about the cold temperatures?!  You might find some milder destinations in Europe. Come and have a look at the winter impressions some of my colleagues offer at the blog parade initiated by  Wir auf Reise. Be aware of surprises! The call was a post about a winter experience and we all know winter does not bring snow everywhere.