Leaving Bocas del Toro we stayed 3 nights in Boquete. One day we spent visiting the coffee farm "Finca dos jefes" and the other day we wanted to explore the surroundings a little bit. Biking, quad biking or hiking tours weren't an option due to the age of little J. We didn't book in advance, so the only thing we found and we thought might be fun and appropriate for a 6 month old was a Mini Canyon & Hot Springs combo tour.
Often spontaneous decisions turn out to be the best ones.  Like this time. We booked with "Hola Panama Travel" who are operating with the "Hostel Mamallena", located in the center of Boquete! What should I say, we had a great day!
Mini Canyon
Our driver picked us up at the hostel on time. Towels were provided and lucky us, it turned out to be a private tour. The driver-guide was a former teacher for history and geography, so his knowledge was tremendous. Our first stop was meant to be at the Mini Canyon "Cangilones de Gualaca". Little J used the time for a little nap and the rest of us enjoyed the landscape and listened to the stories of the guide.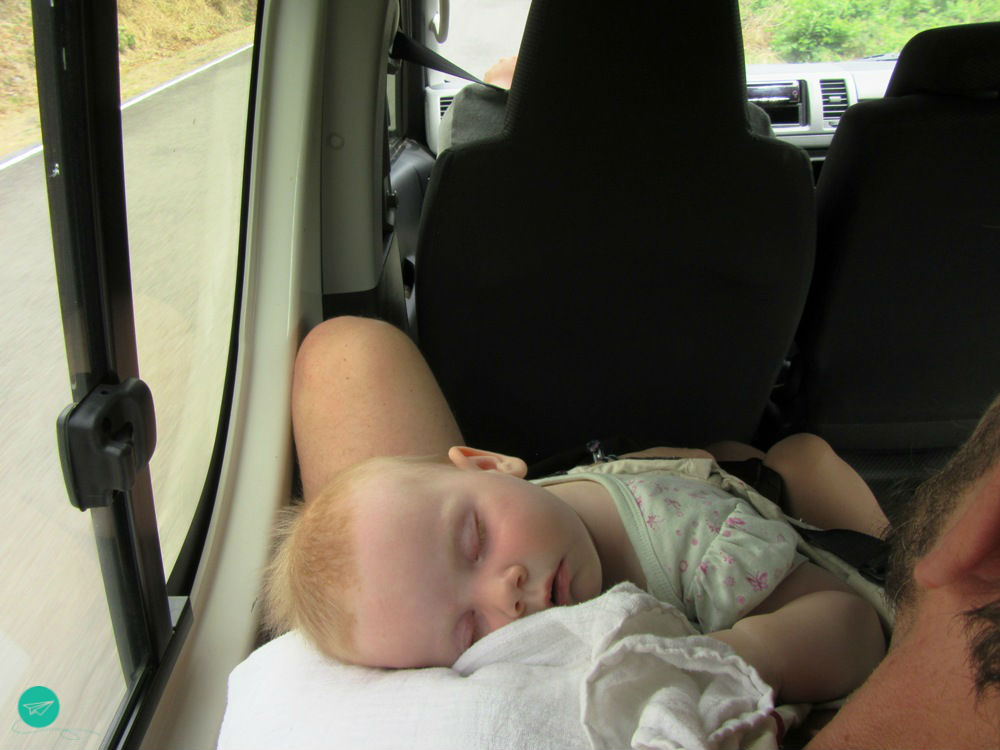 Luck really was on our site, yes we deserved it, but anyways. Just kidding. Reaching the canyon it was only us and a bunch of Panamanians on a family trip who chartered a small bus for themselves! The water was super refreshing and clear. Swimming and floating were just great. We sat down in the shade, had a little pick-nick and secretly observed the family clan splashing around. It was fun though, the group was a mix of all ages and they seemed so much to enjoy life, without age appropriate behavior. They reminded me not to forget to enjoy at any time what ever anybody might think is the right thing to do. From time to time we have to be childish with no regrets!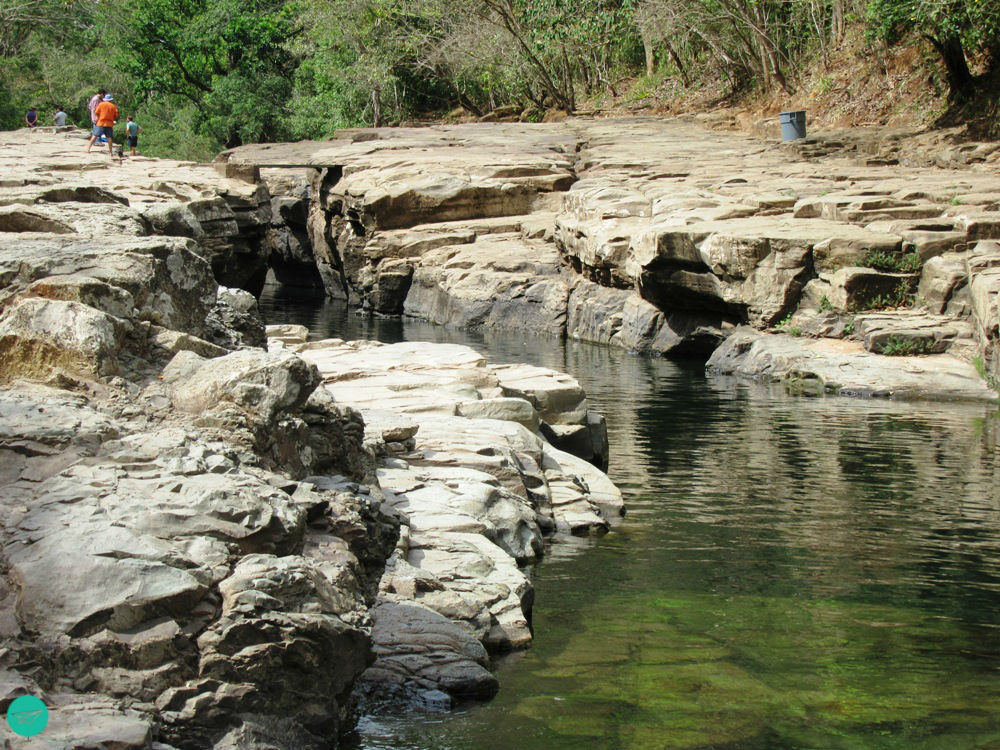 It filled up with people so we decided to go and spend more time at and in the hot springs!
Hot Springs
I was a bit excited going there as I have never been in hot springs before and I didn't get disappointed! The Hot Springs we went, were on a private property and are inaccessible by car so we did a little hike of 10-15 minutes. Big J wanted to be our leader and prepared herself with a few good visible items to be recognized as one!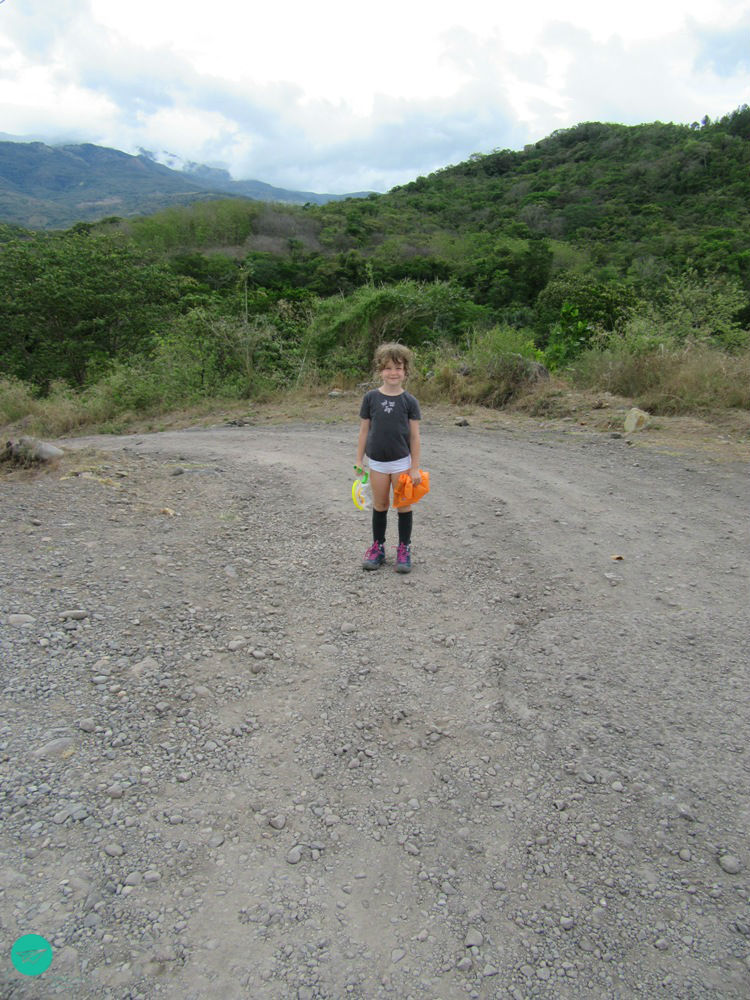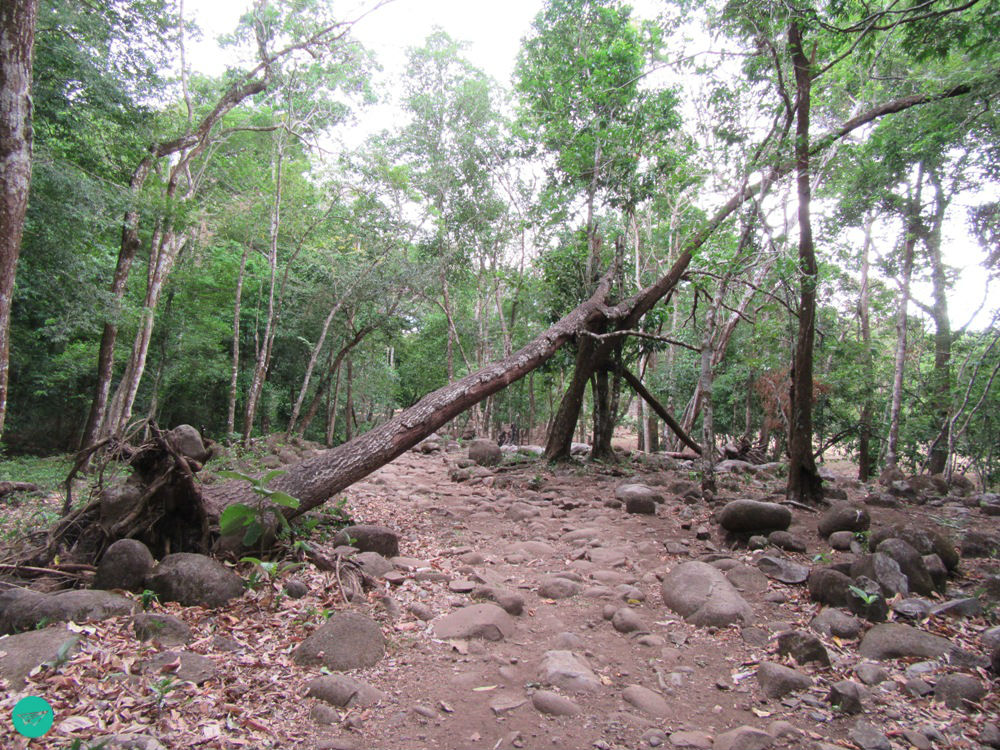 On the property they had 3 natural pools of Hot springs with 3 different temperatures. The first one, located in the river itself, had about 32°. The second one had about 36-38° and the third has about 40°, but we didn't go in. We had a lot of fun. Enjoying this spectacle of mother nature. Relaxing, splashing, observing the environment we were staying. Big J tried to chase crabs, little J proved her ability to catch little fishes by hand and we took the advantage of doing something healthy.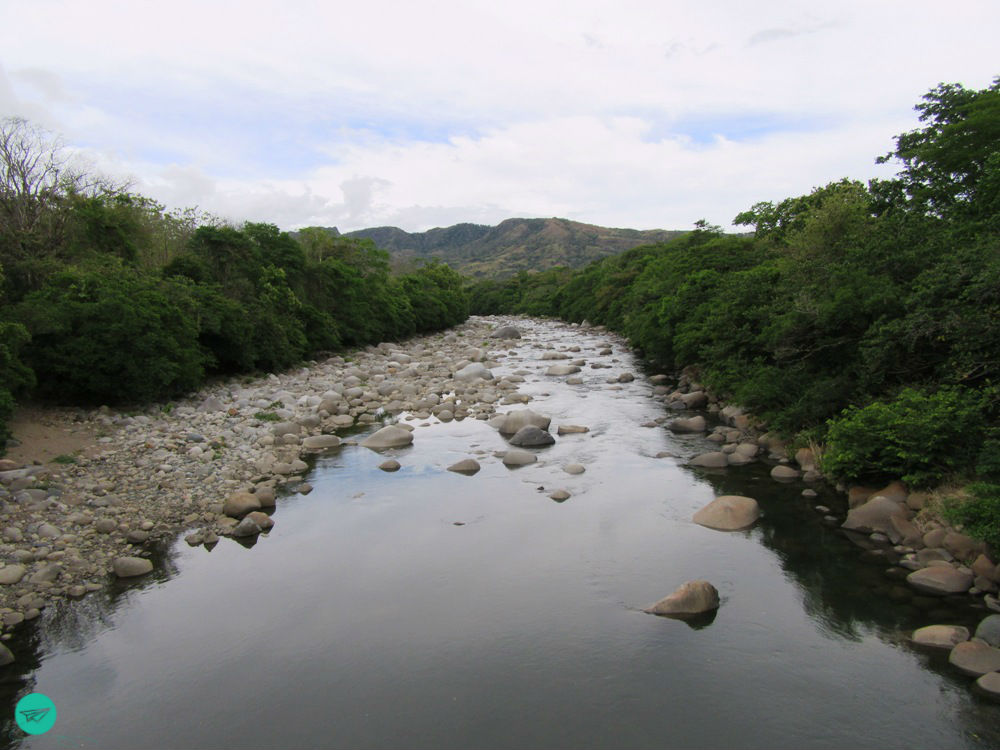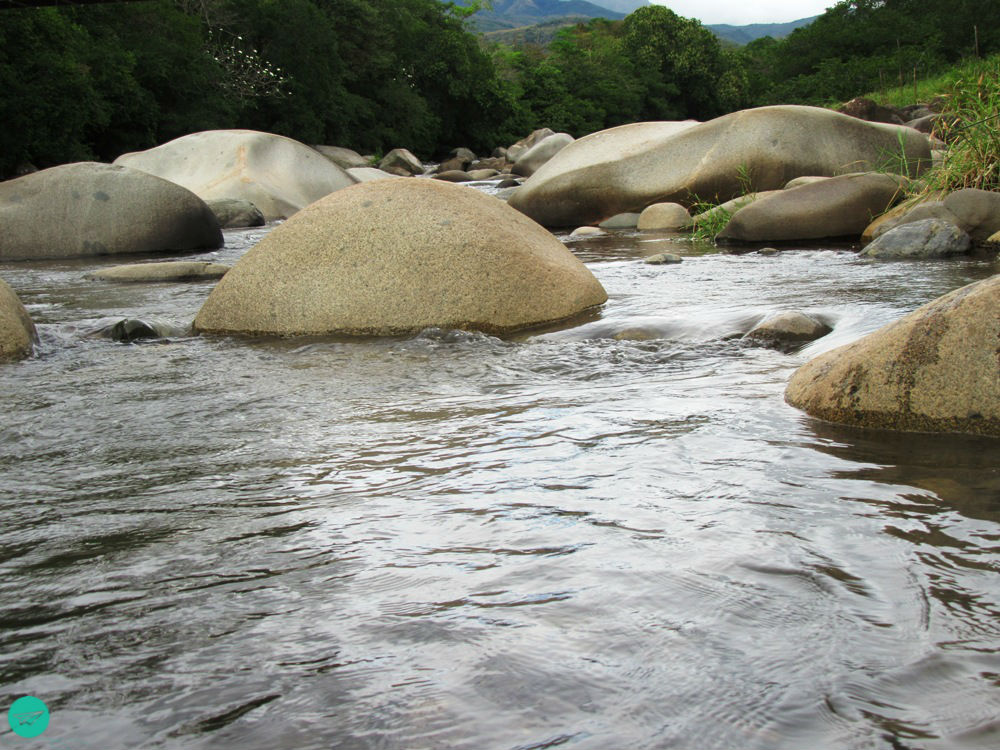 Leaving number one we climbed up the hill again to reach number two. This time the nice and cozy warm one. The kids enjoyed it as much as we did. The guide cut some fresh sugar cane for us to taste. Hmmmmm yummy. Did you know that the Indians using hot springs traditionally since a couple of 1000 years? And that it is more a ritual following special steps? Now you do. They stay at least 60 minutes in!!!! Us not that long, but long enough to feel totally relaxed.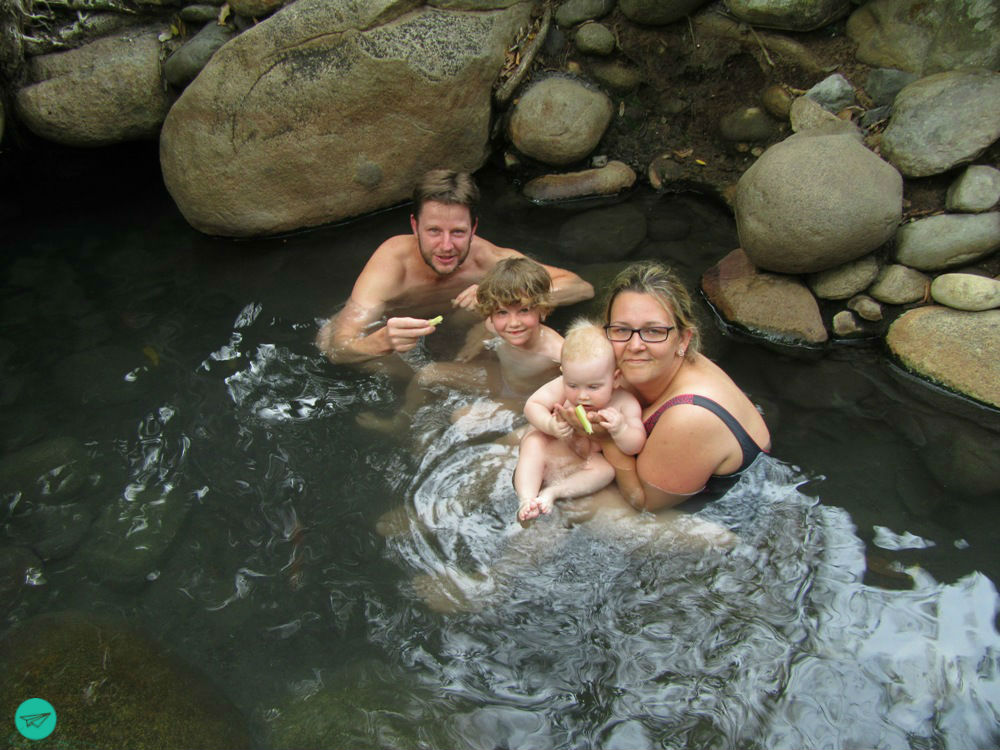 For all doubters among you, you are thinking – hot springs in Panama? Yes definitely yes! Do it. Remember Boquete is in the Panamanian highlands and not as hot as the Pacific or Caribbean cost. Temperatures are only about 20° and sometimes windy, so perfect conditions to do a trip like this.
If your beloved ones are older, hiking tours must be great, too. The also offer special ones for families. Be aware of bringing a jacket for daytime and an extra jumper for nighttime. Adding a bathing suit, hiking boots and you are well prepared to have a great time here! We really enjoyed the day and the stay there. Was much different as what we had at Bocas del Toro, but highly recommended if you have the time to get an idea of the many facets Panama has to offer!
Ending our trip it cleared up again and nature spoiled us with a great sundown in the mountains!